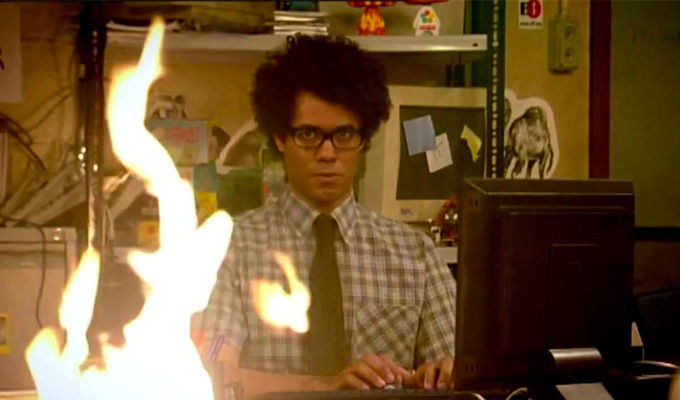 A Mossive insult!
Being thought of as the perfect person for the role might be flattering for many actors.
But maybe not if that role is Moss in The IT Crowd.
Richard Ayoade jokes how he was affronted that the sitcom's creator Graham Linehan cast him as the uber-geek.
Speaking on The Graham Norton Show tonight, Ayoade said: 'The writer Graham said, "Maurice Moss is the nerdiest person in the world and I thought of you."
'I asked if I should do a voice to make me sound like the nerdiest person in the world and he said, "No, just use your own voice.'
He was on the show to talk about his new book Ayoade On Top, a tongue-in-cheek forensic analysis of Gwyneth Paltrow's much-panned, cliche-ridden 2003 movie View From The Top
'When I initially pitched it to my publisher he wept,' the star says.
The Graham Norton Show is on BBC One at 10pm tonight.
Published: 8 Nov 2019
What do you think?