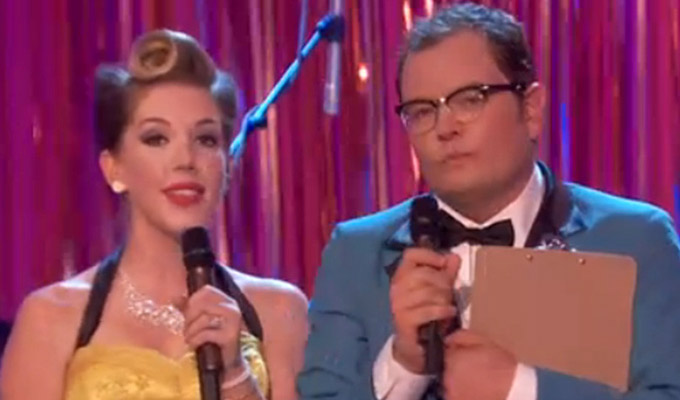 Carr crash
When it was announced that Alan Carr was to host a two-hour celebration of Grease a couple of years back, he gushed: 'I love Grease, so I cannot wait to step inside the 1950s.'
But the show bombed with viewers who blasted it a car crash.
And there could be good reason for that, as Popbitch has discovered.
When Carr was on the BBC's The One Show recently to promote his Sky One movie quiz, he was challenged to name various films based on some props and famous lines.
In the commotion, he blurted out 'You know Ive never seen this film, I know it's Grease. I've never seen Grease!'
Published: 7 Nov 2019
What do you think?