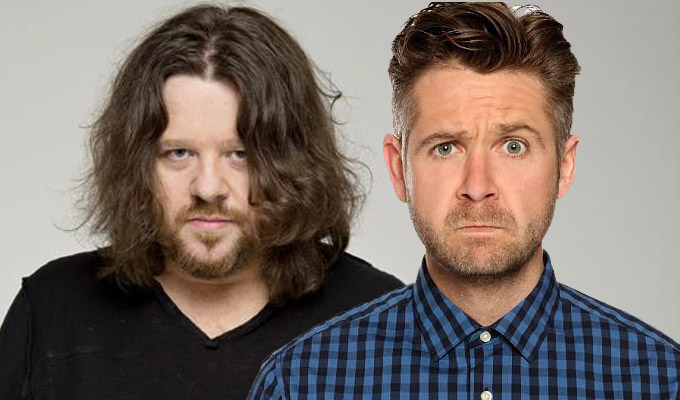 Could Big and Daft reunite?
Are sketch trio Big and Daft reuniting?
The knockabout trio, Rob Rouse, Ian Boldsworth and Jon Williams, performed together from 1997 to 2002, taking three shows to the Edinburgh Fringe and landing a weekend show on BBC London Radio.
After they split up Rouse became a circuit regular and actor, most recently seen in Upstart Crow; Boldsworth went on to perform under the name Ray Peacock, before reverting to his original name; and Williams quit comedy to work in education.
Boldsworth himself gave up stand-up two years ago to focus on the Parapod movie he's making with Barry Dodds and his Fubar radio show – but has now revealed that plans are afoot to collaborate with his former sketchmates once again.
The revelation came as he interviewed Ciarán Dowd on his radio show, when the character comic suggested that his own sketch trio, Beasts, are unlikely to perform again together in the near future – which prompted Boldsworth to reveal that he's recently reconnected with Williams.
'We've recently reconvened as friends, after 20-odd years of not chatting,' he explained. 'We didn't … well, we did fall out. But not irreparably.
'Me and Rob saw each other on the circuit anyway. But Jon stopped doing it, he was completely out of the mix. And I've recently started working with Jon again, with a view to bringing Rob into that at some point. But not doing what we did before, it's a writing thing that me and Jon are doing.'
Boldsworth, who's repeatedly spoken of not missing stand-up, also disclosed that he's considering reviving his solo career.
'I've just booked two performances. Dreading it, fucking dreading it. I've not set foot on a stage in two years' he admitted.
- by Jay Richardson
Published: 22 Oct 2019
Recent Punching Up
What do you think?