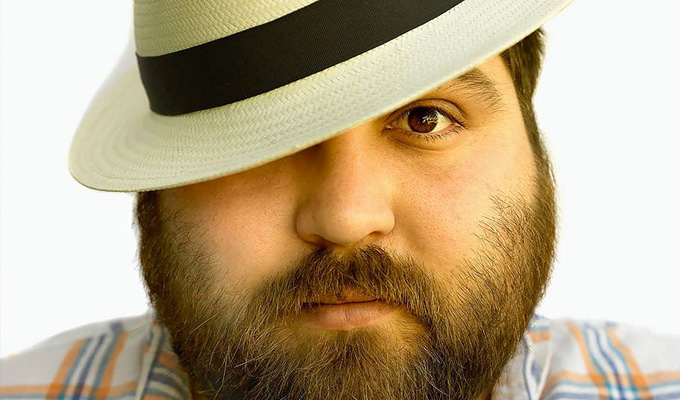 Why is it offensive for me to do an African accent?
A white comic has hit back after a critic said that it was borderline offensive for him to adopt an African accent.
In a three-star review Edinburgh Festivals magazine said Daniel Lobell had 'a great aptitude for accents and impressions – with some of them admittedly leaning more towards the offensive'.
But the American comic, whose mother is Scottish, has rejected the criticism, saying he should be able to mimic all accents equally.
The comments refer to his routine in which he talks about the familiar call from parents telling children to eat everything on their plate 'because of the starving children in Africa'.
Lobell, who adopts both Scottish and African accents in the show, said: he 'does not understand' the criticism of his show Tipping The Scales, which he's performing at Underbelly Bristo Square.
'It is entirely in context,' he said. 'I doubt that the remark was directed towards my accent of a Scottish warrior on the battlefield, so am at a loss as to why doing an impression of an African teacher talking to her children about food should be considered offensive.
'It is a funny moment in the show that gets big laughs. It seems to me more offensive to say that you can't do certain accents because that seems discriminatory against certain cultures.
'It wasn't done with malice it was done to make the story more vibrant. I do accents of all cultures, ages, races and genders, I don't discriminate and all are done in good nature.'
Published: 13 Aug 2019
Recent Punching Up
What do you think?