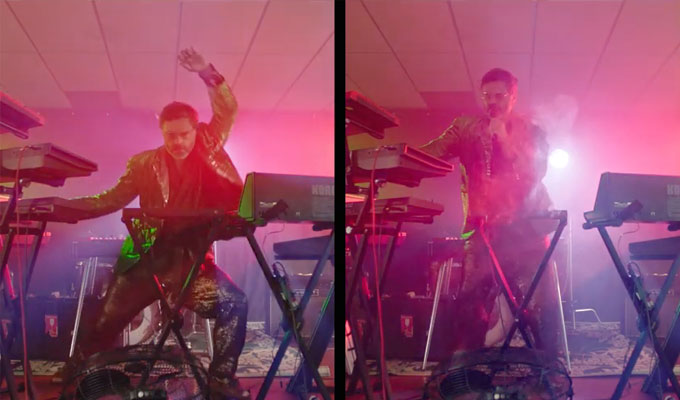 Jermaine Clement stars in music video
He's no stranger to the trials and tribulations of being a jobbing musician.
Now Flight Of The Conchords star Jermaine Clement has filmed a music video in which he joins a wedding band.
The promo is for Everybody Wants Something, a new single from singer-songwriter – and fellow Kiwi – Lawrence Arabia.
It was one of 12 tracks he wrote and released online every month last year,
Now this split-screen video has been released as Arabia kicks off a short UK tour at The Lexington in London tonight.

He said: 'For Everybody Wants Something, [director] Loren Taylor and I were talking about doing a simple performative music video. We got really obsessed with Paul Simon's You Can Call Me Al video and were discussing trying to create something in that vein – colourful and silly.
'I had a pipe dream of asking our mutual friend Jemaine Clement to be in it, despite his insane global schedule. In the meantime, Loren's creative brain was quietly gestating the idea over the months that we waited to be able to make the video.
'What we ended up with was far greater and more nuanced than I could have imagined. It's still funny, but it's funny in that very uncannily melancholic way that Roy Andersson is. The best things are sad and funny and I think this is a very good thing.'
He added: ' 'The song was inspired by my girlfriend getting annoyed by a barrage of text messages and exclaiming "everybody wants something!" Overall it's an ironical ode to the smart phone and the endless anxiety we seem to willingly subject ourselves to."

He's also playing the Hug and Pin in Glasgow tomorrow, the Castle Hotel in Manchester on Friday and The Lanes, Bristol, on Saturday.
Published: 19 Jun 2019
What do you think?