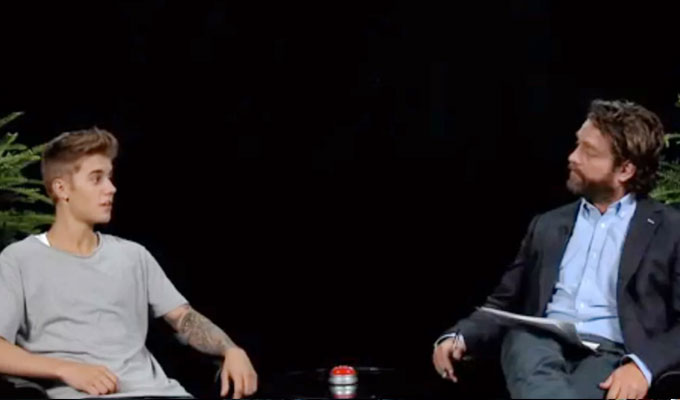 Zach Galifianakis: I stole Justin Bieber's underpants
Zach Galifianakis has revealed that he once stole Justin Bieber's underwear – and wore them.
The comic took the pop star's pants after filming the awkward talk show Between Two Ferns in 2014.
At the end of the interview, Galifianakis got doused in slime – and afterwards showered in Bieber's trailer to clean himslef up.
'I had to change clothes,' he told David Letterman on his Netflix show My Next Guest Needs No Introduction. 'I got into his trailer to get this stuff off of me. I didn't have any underwear so I see a pair of underwear in the corner. I needed a pair of underwear… I put 'em on.'
But he confessed he had second thoughts about stealing from the star, who was 20 at the time, admitting that 'on a lot of levels it's wrong.'
Galifianakis then confessed that he had hung on to the garment 'because I have nieces'.
However his attempt to pass it on did not go well.
He explained: 'So I'm like, "Hey, I've been saving these for you." And the look on my niece's face… She did not accept it. I tried — she was not into it at all.'
Here's the episode of Between Two Ferns, which has received almost 23million views:
Published: 19 Jun 2019
What do you think?