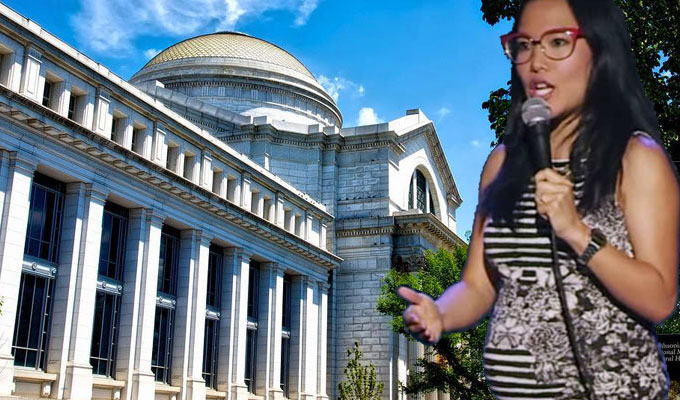 Ali Wong's dress goes to the Smithsonian
It houses some of the world's priceless cultural treasures… and now a £5 H&M dress will join them.
Ali Wong has donated the black-and-white striped maternity frock that she wore on the 2016 Netflix stand-up special Baby Cobra to Washington's Smithsonian Museum.
But the comic revealed that she initially turned down a request to donate it.
'I said no, because that dress is discontinued and I wanted to save it for my daughter,' she told Jimmy Kimmel on his talk show.
'But then I had two [daughters], and there's only one of the dress, and I was like, I don't want them to fight over the dress! And it'd be an honour to have that dress be at that museum.'
Wong was seven months pregnant with daughter Mari when she filmed Baby Cobra, and last year she recorded Hard Knock Wife, where she was pregnant with her second daughter.
But the Smithsonian will have one job to do when they take possession of the dress. 'They have to wash it,' Wong said, 'because there's probably pregnant juice On It still'.
Published: 13 Jun 2019
Recent Punching Up
What do you think?