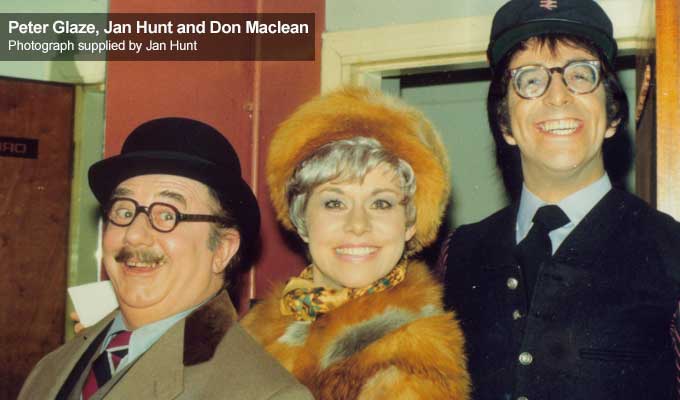 The sketch title that Crackerjack censored
The history of children's TV is full of urban myths about dirty jokes slipped past the censors – though most of them remain just myths.
Certainly Captain Pugwash never featured Master Bates, Seaman Staines nor Roger The Cabin Boy.
But as Crackerjack prepares for a TV comeback, we can repeat a story of writers Bob Hedley and Tony Hare trying to smuggle some innuendo into the script.
For the recent book, It's Friday, It's Crackerjack, Hare told author Alan Stafford about a riverside sketch they wrote for Don McLean and Peter Glaze, set in the 1920s.
'For a bit of a laugh we titled the sketch: Cruising Down The River or The Right Care of Punts,' he recalls.
'I do remember that some of the production team thought it amusing and others not so. Whether any were downright offended I can't recall.
'Needless to say, only the first half of the title was displayed on the caption at the beginning of the sketch…'
Published: 17 Feb 2019
What do you think?