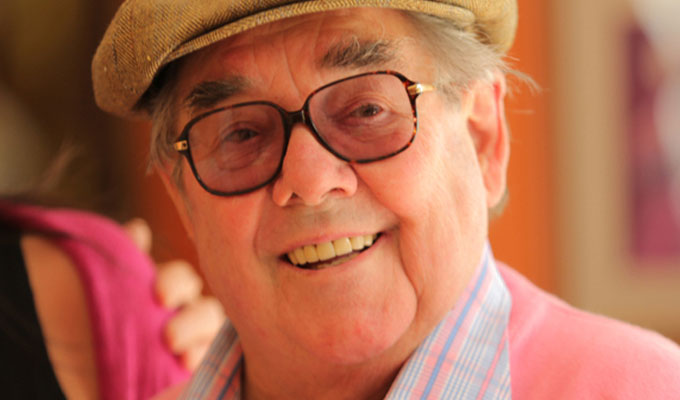 Up for sale: Ronnie Corbett's old home
Ronnie Corbett's former home has gone on the market – but in unpleasant circumstances.
The six-bedroom home in Croydon, South London, is currently owned by JLS singer Ortise Williams, who is facing a trial over the alleged rape of a 20-year-old fan after a gig in Wolverhampton in 2016 – a charge he has denied.
Corbett lived in the home – which backs on to a golf course – for 33 years before selling up in 2003 for around £1.3million.
It's thought he made the move so his two daughters could avoid paying a six-figure inheritance tax bill. He died in 2016 at the age of 85.
Williams brought the mansion on 2013 for £3million, but has now put it on the market for just £1.77million.
The house is currently standing empty, and estate agents Alan de Maid say the swimming pool in the quarter-acre back garden is in need of repair.
The wood-panelled living room boasts huge windows, with a large fireplace, while an en-suite bathroom, which features a circular hot tub, is decorated with black tiles bearing a crown motif. Check out the pictures on Rightmove.
Published: 17 Jan 2019
What do you think?