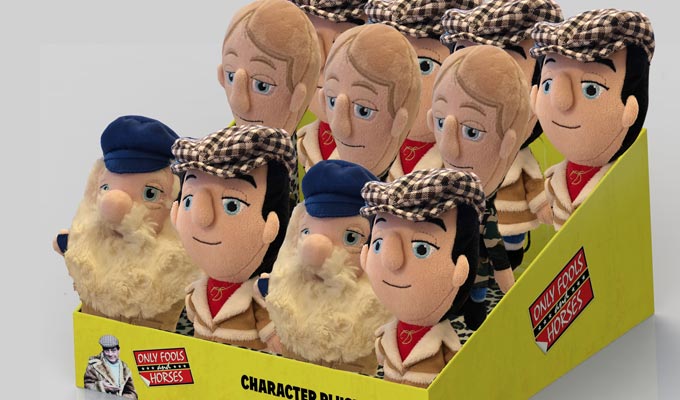 Get stuffed, Rodney (and Del and Uncle Albert)
It looks like the sort of dodgy merchandise Del Boy would flog from his market stall.
But you will soon be able to get your hands on 20-inch cuddly toy versions of Del, Rodney and Uncle Albert, which spout catchphrases from Only Fools & Horses when you squeeze them.
Del is wearing his trademark shearling jacket and flat cap and says: 'Cushty!', 'he who dares, wins!' and 'lovely jubbly'.
In camouflage jacket, Rodney, is taller, at 25cm, and says: 'cosmic!', 'my name's not Dave, my name's Rodney', and 'what's your game, Del?'.
And the bearded Uncle Albert says: 'I fought for free speech!', 'I fought for this country, shot and shell and how they treat ya!', 'fought in the war didn't I!' and 'during the war!'.
The toys will be available from Clintons Cards, priced £9.99.
More Only Fools & Horses stuffed toys – or 'plushes' as makers 8th Wonder insist on calling them – are on their way next year.
And it is the second range of such toys BBC Studios has licensed, as Sega also has a range of the same three characters plus their familiar three-wheeler:
Published: 10 Oct 2018
Recent Punching Up
What do you think?