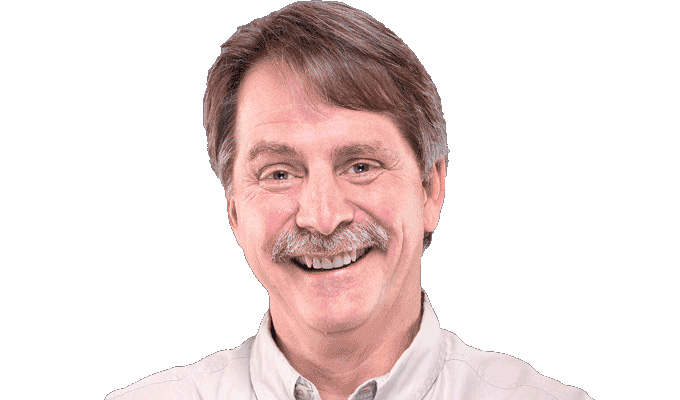 From millionaire comedian to sofa salesman
Most successful comedians market their own merch.
But American blue-collar stand-up Jeff Foxworthy – famed for his 'you might be a redneck if…' routine – has launched an unlikely range of products: a collection of recliners.
The Jeff Foxworthy Home chairs and sofas are made by Chinese leather furniture maker Man Wah, and were unveiled at a trade event this weekend.
'I've always wanted to get into home furnishings,' said Foxworthy, whose net worth has been put at $100million.
The chairs range from $500 to $3,000 and include upholstered cup holders.
These aren't the first products to bear the Foxworthy name. In 2011, he launched Foxworthy Outdoors, a line of hunting and outdoors products, and he also markets Jeff Foxworthy's Grit Chips, described as 'a true taste of the South'.
Published: 16 Apr 2018
Recent Punching Up
What do you think?