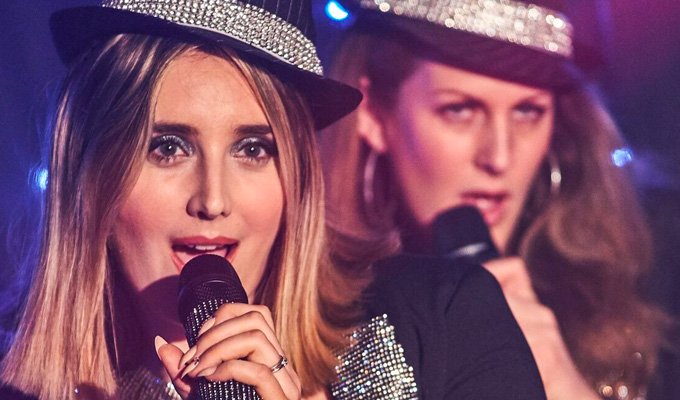 Could Wannabe star have a hit for real?
In BBC Three comedy Wannabe, People Just Do Nothing's Lily Brazier plays a middle-aged failed pop star who gets her 1990s group back together for one belated bite at the charts.
Well now she really could have a shot at musical success – as a song from the show is being released as a single today.
Never Giving Up, by the 'mum pop' band Variety in the series, is coming out on Spotify, Apple Music and other streaming platforms.
Brazier says: 'Being Maxine has allowed me to live out my childhood girl band fantasies, despite my lack of musical talent.
'Variety's single Never Giving Up is painfully catchy – I defy anyone not to have "champagne's on me" ringing in their ears for the foreseeable future.'
The track's release coincides with the comedy's move from BBC Three iPlayer to a broadcast slot on BBC One from 11.25pm tonight.
Here's Vareity performing the song on the show:
Published: 13 Apr 2018
Recent Punching Up
What do you think?