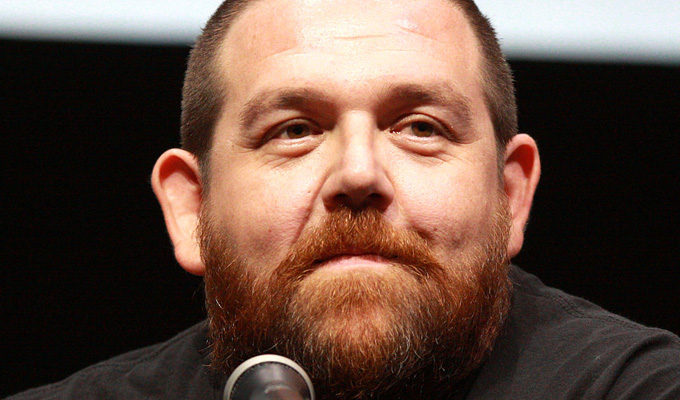 How Nick Frost's career has been built on a lie
Nick Frost's entire career has been built on a lie.
The comic actor has revealed that he only got his big break on Spaced when he misled a Channel 4 executive.
He was already a close friend and flatmate of the comedy's co-creator Simon Pegg, even sharing a single bed for nine months because they had no money.
But to get Frost role in the show required some bending of the truth.
'I'd never acted before Spaced, so we had to tell a massive lie to Kevin Lygo, Channel 4's commissioning editor, that I'd acted before,' Frost recalled in an interview with i newspaper.
'Fortunately, there was another Nick Frost on [actors' directory] Spotlight, so they showed Kevin his picture and he went, "Yeah, OK, cool" and I got the job.
'It worked out well for me but not for the other Nick Frost, who has now stopped acting. Our paths have crossed a few times. I heard that he had gone into a casting and the director said, "Oh, I wanted the other one."'
Frost was speaking to promote his role in Sky One's new comedy Sick Note – which, too, is based on a lie, with Daniel Glass, a twenty-something loser played by Harry Potter star Rupert Grint pretending he has cancer.
In the same interview, he said there would never be a sequel to Shaun Of The Dead, saying: 'It will never happen, no way. If we ever do a sequel it's because [director Edgar Wright] or Simon have got a massive tax bill.'
Published: 8 Nov 2017
Recent Punching Up
What do you think?