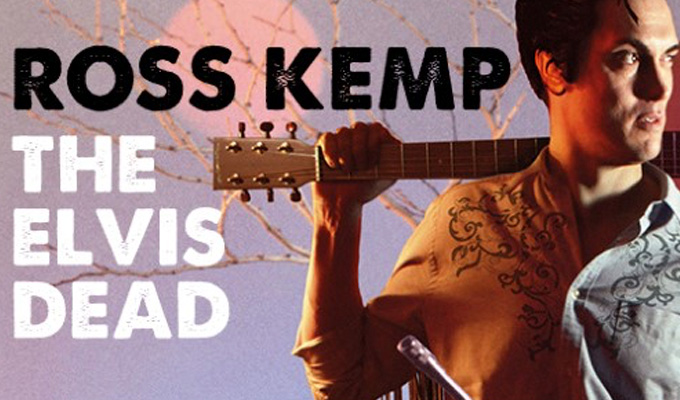 Is Ross Kemp taking on zombies now?
Somebody in the Soho Theatre press office must be an EastEnders fan.
The London venue today sent out an invitation to journalists to come to the opening night of the Elvis Dead – the cult Edinburgh hit created by comic Rob Kemp – next month.
But the email referred to the comedian as 'Ross' Kemp… and they even had a graphic made up to reinforce the error.
We know the actor has hung out with some of the most dangerous people in the world – and Rebekah Brooks – but even he probably draws the line at zombies.
The show, which tells the story of the Evil Dead 2 movie through the songs of the King, starts its London run on November 14.
(And yes, we know Chortle is on shaky ground when it comes to spelling mistakes…)
Published: 31 Oct 2017
What do you think?