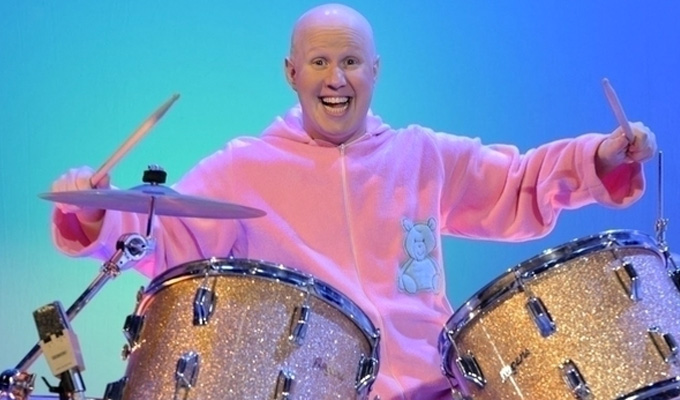 Matt Lucas thought Vic Reeves was so bad, he complained to Channel 4
Matt Lucas owes a lot to Vic Reeves and Bob Mortimer, for giving him his big break as George Dawes on Shooting Stars.
But the comic was not initially such a fan of the duo.
When Vic Reeves' Big Night Out first aired on Channel 4, Lucas – then still a teenager – was so baffled by the comedy that he called the broadcaster to complain.
'I was mystified,' he writes in his new book Little Me. 'Reeves kept promising things that were going to come up later in the show that simply didn't. And there were no celebrity guests, I couldn't work it out at all.
'By the end of the episode I was so irritated that I pompously called up Channel 4 and told them that I didn't get it.
'I tuned in again the following week but only because I was convinced I was watching something historically bad, something that would almost certainly be removed from air before the series could run in its entirety.'
But on second viewing the penny dropped and he understood what the pair were doing. 'I was not just a convert,' he writes. 'I was a fully-fledged apostle.'
Published: 18 Oct 2017
Recent Punching Up
What do you think?