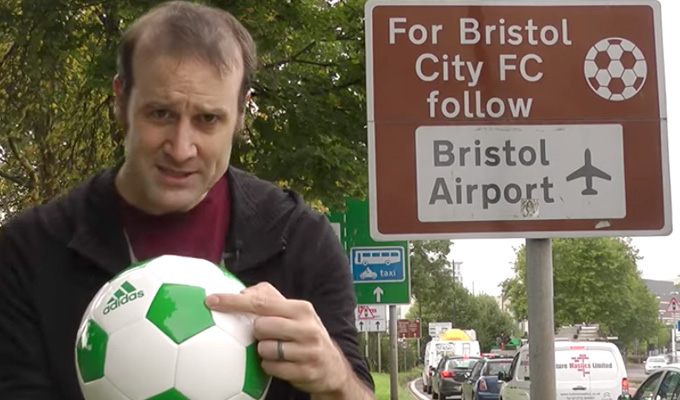 The government is about to talk balls
It's probably not THE biggest scandal in football – but comedy mathematician Matt Parker has become vexed by the roadsigns directing fans to stadiums.
Parker, one third of the Festival of the Spoken Nerd team, is campaigning for a change in the logo used, because it is geometrically inaccurate.
The football shown on the signs is made entirely of hexagons – but it is mathematically impossible to construct a sphere using only hexagons; you need a mix of hexagons and pentagons.
And his campaign to bring about a change is gathering support. A online petition has reached 18,243 signatures – meaning it has exceeded the threshold needed to receive a response from government .
Parker argues that changing the sign will 'help raise public awareness and appreciation of geometry'.
If you agree, you can sign the petition here.
Here he is explaining the maths:
Published: 17 Oct 2017
Recent Punching Up
What do you think?