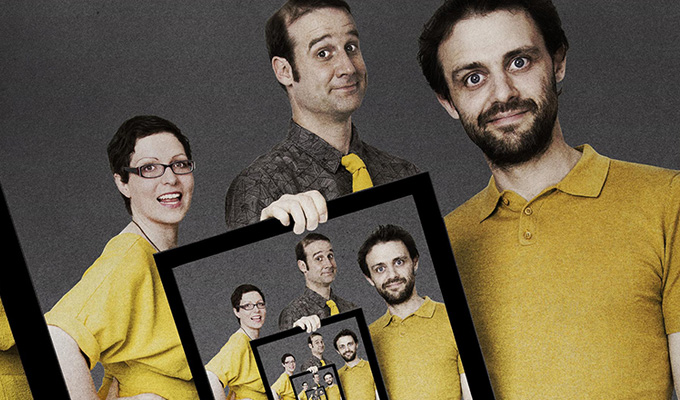 Festival Of The Spoken Nerd: You Can't Polish a Nerd
Show type: Tour
Starring: Helen Arney
The science comedy phenomenon are back on tour. Join stand-up mathematician Matt Parker, TV experiments maestro Steve Mould and award-winning geek songstress Helen Arney at the ultimate show for nerds and non-nerds.
Since their last tour, the "resplendently geeky trio" (The Times) have featured on BBC2's QI, created a genuinely "experimental" comedy show for BBC Radio 4 and played the Hammersmith Apollo with Professor Brian Cox, while Steve and Helen have written the first Festival of the Spoken Nerd book: The Element In The Room.
You Can't Polish A Nerd will see Helen, Matt and Steve putting the 'oooh' into zoology, the 'fun' into fundamental theorem of calculus and the 'recursion' into recursion.


Featuring a veritable Periodic Table of new science, songs, and spreadsheets, this show will tickle your ribs and light your Bunsen burner. Full Frontal Nerdity guaranteed!
Upcoming Dates
Sorry. We have no upcoming listings for Festival Of The Spoken Nerd: You Can't Polish a Nerd.
This comic also appears in: