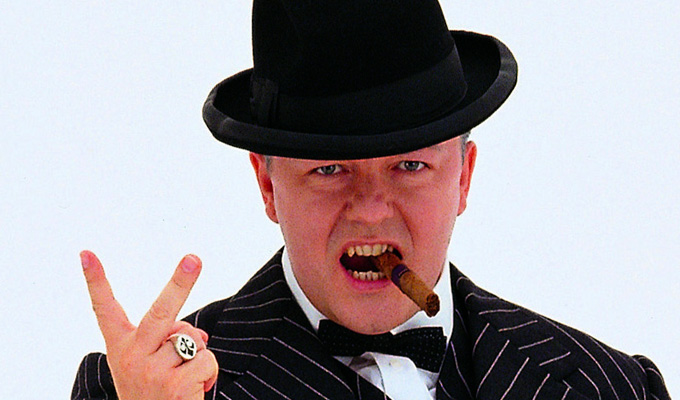 Ricky Gervais: I was asked to play Churchill on film
It doesn't seem the most likely of casting decisions - but Ricky Gervais has revealed that he was asked to play Winston Churchill on film.
The comedian told The Mail on Sunday's Event magazine he was offered the role of the wartime Prime Minister in the forthcoming Darkest Hour.
But he turned it down, reasoning: 'It would have been dreadful.'
'People would go,"That's a comic, he's not Churchill, who does he think he is?"
The role eventually went to Gary Oldman.
Gervais did once pose as Churchill for his publicity shots, above.
Published: 8 Oct 2017
Recent Punching Up
What do you think?