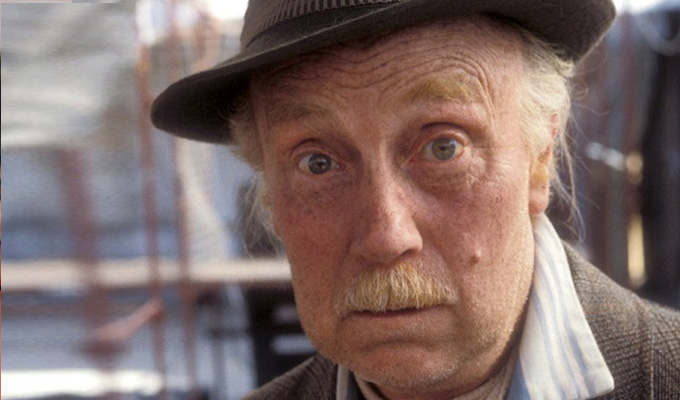 Could Only Fools And Horses grandad have killed Hitler?
It sounds like one of Uncle Albert's tall tales... but Only Fools And Horses star Lennard Pearce once met Adolf Hitler.
And the star who played Granddad in the long-running sitcom, said his one regret was that he didn't try to kill him.
Lennard was a young actor in his 20s when he encountered the Fuhrer in Germany in the Thirties, as he later told co-star Nicholas Lyndhurst.
'When he was a young actor they did a tour around Europe and they were playing a small German city somewhere and the Nazis walked in,' Lyndhurst recalls.
'The top honchos of the Nazi party had seen the play and came to congratulate them ­afterwards. Lennard shook hands with Adolf Hitler.
'He only ever told me once, but he said, "Had I known then what I know now, I would have drawn the pistol from one of the bodyguards and I'd have done my best to kill him."'
Pearce died in 1984, during production of season 4 of Only Fools, at the age of 69.
Nicholas makes his revelation in ­The Story of Only Fools and Horses, which airs on Gold at 8pm tomorrow.
.
Published: 2 Oct 2017
Recent Punching Up
What do you think?