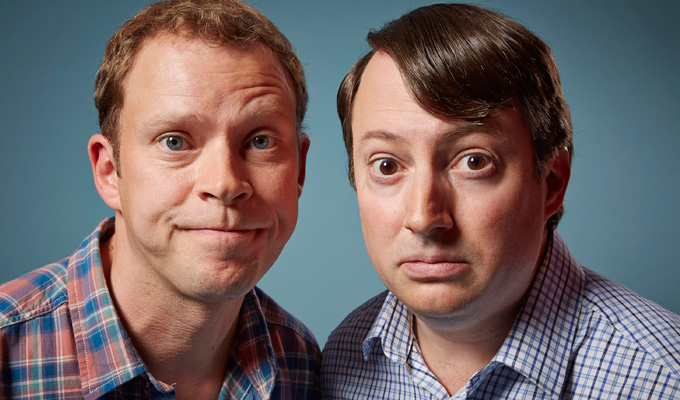 'There were times when we were utterly sick of each other'
David Mitchell says he's done some of his best work with Robert Webb when they 'couldn't stand the sight of each other'.
The comedian admitted they pair's relationship has had its ups and downs over 20 years of sketch shows and Peep Show… but that the ups and downs have not affected their work.
He said: 'It's gone through phases when it's all been tremendous fun, and phases when we've felt bleak and hopeless.
'There have been phases where we've been doing stuff that we're excited to do, but we're utterly sick of the sight of each other. And then it comes back round to be fun and joyful again.
'But we did some of our best stuff when we couldn't stand the sight of each other, so the fun is not key – but it's nice that the fun has returned.'
The pair started working together at university, and Mitchell said: 'We just thought "Well, this seems to click." I think we just felt like it worked, and it's difficult enough to make it on comedy, so we'd be fools to throw this away.'
And Webb said that their relationship was cemented well before they found success, and agreed that knowing each other so well helps the comedy.
'Starting out on stage in fringe theatre at Edinburgh and rooms above pubs in London, you work with someone and there's complicity there.
'When me and he get together that I know what he's doing when he's standing on the stage without looking at him. I just get this feeling of familiarity.
'We always say that we are greater than the sum of our parts; something comes together in a good way.'
The pair are about to star in new Channel 4 comedy Back, set to launch later this autumn. Writer Simon Blackwell talks about the show here.
Published: 23 Aug 2017
What do you think?