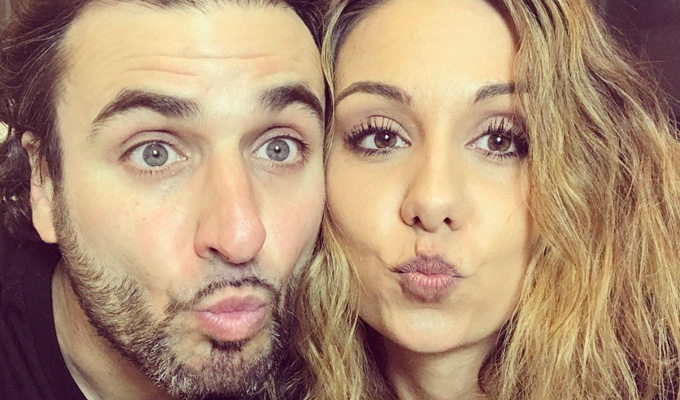 The John and Oko of the Fringe
•
Patrick Monahan
and his partner Lily Lovett, a fellow comic and daughter of Red Dwarf star Norman, are planning to be the John Lennon and Yoko Ono of the Fringe. The are holding a love-in, next week, which includes a stunt in which they will try to see how many people they can get to spoon in Princes Street Gardens. It'll take place at 4pm on August 17 near the gate opposite Boots, after the first of the dating gameshows they are staging together at the Gilded Balloon.

• Australian comedian Lauren Bok has been recreating her poster, in which she is the meat in a life-size burrito. The original photoshoot took two hours to construct but last week she challenged herself to do it in 15 minutes with help from passers-by. And succeeded, despite the constant rain. Now she's set herself a new challenge – to doing it half the time. The attempt will take place in Bristo Square at 2.15pm tomorrow, and will be broadcast on Facebook.
• Stand-up Damian Kingsley has bought a 'security' jacket so he can be a bouncer at his own gig. He made the purchase after having to chuck out a few people at his free festival gig at Southside Social last night – for taking calls during the show and then talking over his routine. The comic said: 'I'm going to start doing my own door – which should allow me to go through people's bags as well.'
Published: 11 Aug 2017
Recent Punching Up
What do you think?