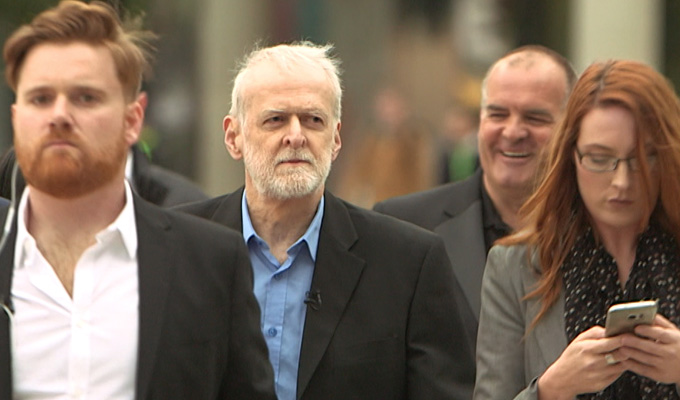 Who pranked the leaders' debate with a Corbyn lookalike?
Producers at last night's ITV Leaders' Debate went into a spin after Jeremy Corbyn was spotted approaching the studio – despite his previous insistence that he would not be taking part.
However, it turned out to be just a lookalike, pulling off a prank for tonight's edition of The Last Leg on rival broadcaster Channel 4.
The lookalike strolled up to the studios in Salford Quays with an entourage – but failed to make it inside. According to The Sun, the lookalike was so believable that the other parties began changing their preparations in anticipation of him taking part.
Both Corbyn and Theresa May refused to take part in the debate. which was chaired by broadcaster Julie Etchingham,
The footage will be shown as The Last Leg returns for an 11th series of 14 episodes at 10pm tonight, with guest Armando Iannucci joining Adam Hills, Alex Brooker and Josh Widdicombe.
The ITV Leaders' Debate featured Lib Dem's Tim Farron, Ukip's Paul Nuttall. SNP's Nicola Sturgeon, the Greens' Caroline Lucas, and Plaid Cymru's Leanne Wood. But the lack of the biggest two parties meant it could draw an audience of just 1.7million – vastly down from the 7million who watched in 2015.
Published: 19 May 2017
Recent Punching Up
What do you think?