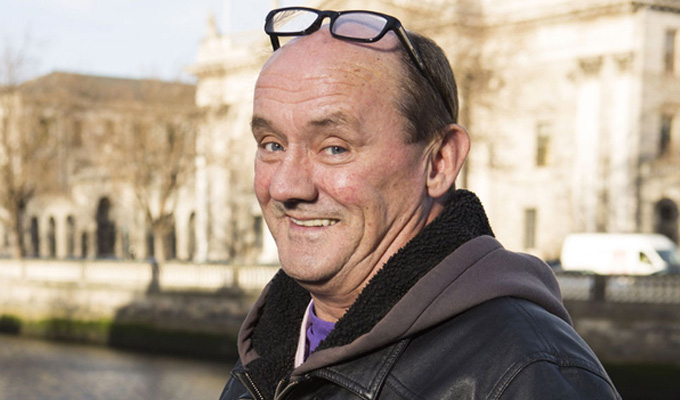 Did Brendan O'Carroll really 'nearly kill' Mrs Thatcher?
M
rs Brown creator Brendan O'Carroll says he once accidentally served with Margaret Thatcher with strawberries – covered in salt.
The comic was working as a waiter when he dished up the disgusting concoction to the Prime Minister, as he explains to Graham Norton on his BBC One chat show tonight.."
Rather exaggeratedly claiming he 'almost killed' her, the comic said: 'It was a big lunch at Dublin Castle and I was working the top table. We were rushing to serve everyone before the event was on the 1 O'Clock News and with just a few minutes to go Mrs Thatcher asked for some fresh strawberries.
'I served her and she then asked for some caster sugar. I rushed to get it and with only seconds to spare I poured some on the fruit. While the news was going out I watched as she put a spoonful in her mouth and at that moment realised the bag I was holding was a bag of salt.
'Her face said it all! Only she and I knew about it and it was never mentioned'
O'Carroll also explained how he gets into the character, saying: 'Mrs Brown has the walk of someone waiting for a hip operation with a touch of Norman Wisdom.'
The Graham Norton Show in on BBC One at 10.35pm tonight. The other guests are Rob Brydon, Harry Styles and Line Of Duty's Vicky McClure. Next week, Amy Schumer will be on the show.
Published: 21 Apr 2017
What do you think?