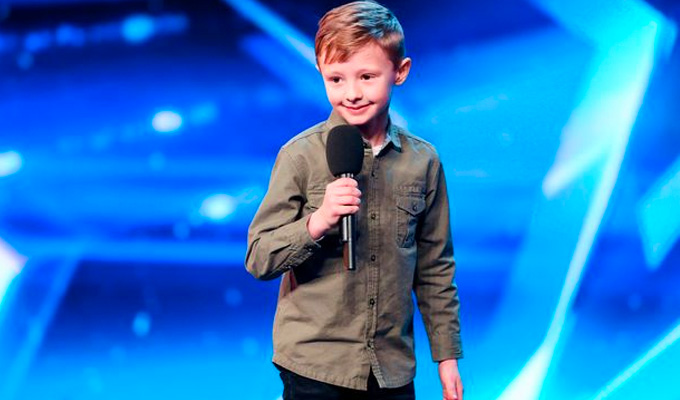 Comedian, 8, insults Amanda Holden
She said she wanted a comedian to win Britain's Got Talent this year.
But Amanda Holden seemed to take offence when she was the target of an insult by a pint-sized stand-up on the show.
Eight-year-old Ned Woodham from Maidstone in Kent belied his angelic appearance to liken her to a dog in his opening gag..
'I don't know why people were so excited about that talking dog on last year's Britain's Got Talent - Amanda Holden's been on it for years,' he told the audience.
She immediately buzzed him off, with a look of horror, and some amusement, on her face.
Ned also made quips about. David Walliams, saying he was worried when he swam in the River Thames for charity 'because of all that garbage going in his mouth. But since I've been watching BGT, I'm relieved it's all coming out again.'
The show returns to ITV at 8pm tonight – and also features musical impressionist Jess Robinson, a familiar face from the Edinburgh Fringe:
Published: 15 Apr 2017
Recent Punching Up
What do you think?