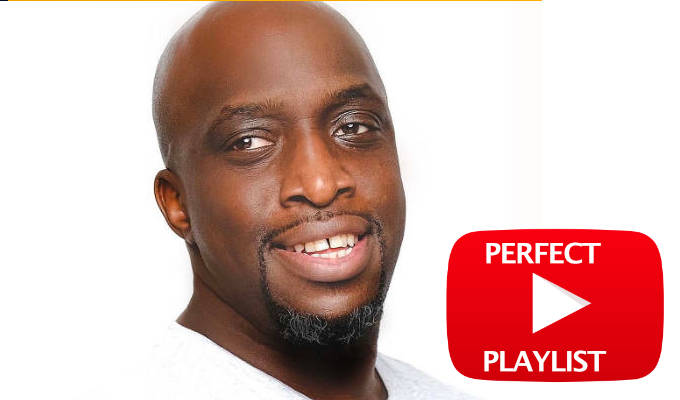 'A stand-up special that makes me forget I'm a comic'
Emmanuel Sonubi, who was nominated for best newcomer at the Edinburgh Comedy Awards last year, is back at the Fringe with his show Curriculum Vitae, at Underbelly Bristo Square at 6.10pm. Here he shares his Perfect Playlist of comedy favourites…
---
Black-ish
I was very late to this party but at least I get to binge the entire collection.
One of the best family sitcoms I have ever watched. The issues they look at and the subject matter they discuss is so well written and presented in a way that everyone regardless of their ethnicity can learn from.
Not only is this hilarious but it's thought-provoking too. All of the characters are amazing, such a clever ensemble to put together.
This is my number one go to of things to watch. I've not finished this yet so no spoilers, but if you haven't watched this yet you need to start yesterday.
Michael Che: Matters
This is one of the stand-up specials that makes me forget that I'm a comic. It's brilliant. His take on social and cultural issues delivered in such a laid-back manner makes it all the funnier.
This show is a masterclass in stand-up. He strikes the perfect balance between entertainment and introspection making this special an easy add to any playlist.
Schitt's Creek
I knew nothing about this when I first started watching this. No adverts, clips, I saw the name and thought 'why not?'
It had Eugene Levy in it, I like him so that was enough for me. What an amazingly well-written show. It is hilarious not only for the writing but also for the acting choices made by the cast.
The way that Catherine O'Hara delivers the dialog is laugh-out -loud funny. There were countless times I had to pause it just to laugh properly from her just saying 'David' in a way that only she can.
Riches to rags and nearly back again, this series has the perfect start, middle and end. I found myself really caring, I even may have cried on occasion, but you can prove nothing, so it definitely didn't happen.
The way this show looks at sexuality is one of my favourite things, the conversations are so open and honest, this show is a must all round.
Community
A diverse group of misfit students at Greendale Community College forming a study group. I thought I was going to hate but it had Donald Glover in it, I like him, so I watched it and I'm glad I did.
This show is hilarious and at times, so random. This show blends clever meta-humour with heartfelt moments, creating a one-of-a-kind binge-watching experience that celebrates the joys and challenges of finding genuine connections within an unlikely circle.
The relationship between Donald Glover and Danny Pudi is one of the best relationships I have watched. Add this to your playlist asap.
Kim's Convenience
'OK see you' is a line that is now ingrained within me. Mr Kim is amazing and should be watched by all. It's now how I say goodbye to people. He is hilarious in every episode.
Mr Kim running a convenience store in Toronto with the help of his family is the entire plot but within that plot, the way the characters develop and the way we see the relationships change make this show great. Cultural insights, family dynamics and a hilarious roster of customers this is a great watch.
A charming and relatable addition to any perfect playlist, Kim's Convenience leaves a lasting impression with its warm humour and genuine portrayal of family love and resilience.
Daniel Sloss: Jigsaw
This is another true masterclass in stand-up comedy. I saw Daniel do a work-in-progress of his show Can't and even at that stage in development it was still awesome. So I went back and watched his earlier shows to see the progression.
It turns out he's always been great. Absolutely fearless with his honesty. It's so thought-provoking and emotionally charged without even realising it in the way he looks at relationships, love, and human nature.
A master storyteller I could listen to him for hours, which I have done too! Go and watch all his specials, he's so good.
Published: 19 Aug 2023