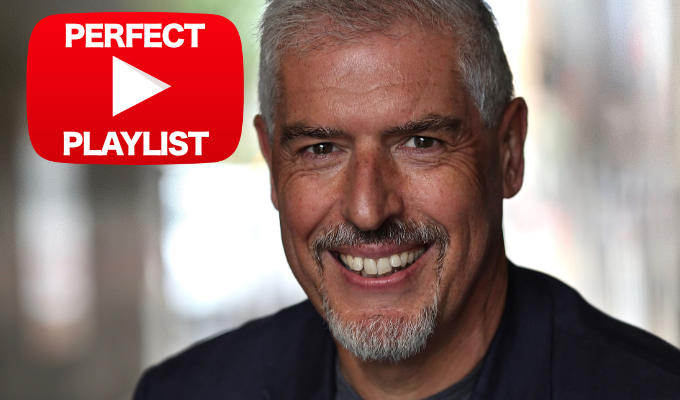 'Lily Tomlin inspired my Edinburgh show'
Allo Allo star Arthur Bostrom is currently at the Edinburgh Fringe starring in Are You Being Murdered? at the Pleasance at the EICC. Here he picks some of his comedy favourites:
Lily Tomlin
I first came across Lily Tomlin in the 1960s American show Rowan And Martin's Laugh-In. I've been a fan from then until now with Grace and Frankie
In 1988, in Chicago, I got to see her Tony Award-winning one-woman show The Search For Intelligent Life in the Universe. That show has stayed with me and is my inspiration for the one-man show I'm doing in Edinburgh this year.
Here she is performing one of her early characters: Mrs Beasley.
I was taken by a friend to see Eddie Izzard in the West End back in the 1990s I think. I was bowled over. Brilliant, so relaxed, likeable and so original. Here he is on top form, deconstructing the whole Noah's Ark story.
Victoria Wood
I've loved Victoria Wood for 40 years now. Her 1980s show As Seen On TV, with such gems as Acorn Antiques is, in my opinion, the funniest comedy series ever. She left us way too early, but here's a reminder of how engaging and funny she was doing stand-up.
The Two Ronnies
I'd always loved Ronnie Barker, I regard him as the finest British comedy actor ever. I really looked up to him. When he joined with Ronnie Corbett, the chemistry between them was so strong that it was as if they took each other to a higher level.
This is probably their most famous sketch. Textbook comedy timing and deadpan delivery.
Trevor Noah
Another Noah reference, and I'm liking that synchronicity, but I think Trevor Noah is a wonderful comedian. Hugely savvy politically and manages to comment without grandstanding. He has a likeable and easy presence, never afraid of sending himself up, which is endearing, and he possesses that rare quality: charm.
Patricia Routledge

A powerhouse British actor, most famous in recent years for Hyacinth in Keeping Up Appearances, but my favourite is Kitty, written by Victoria Wood and a sketch every week in Wood's As Seen On TV series. Genius writing and a masterful performance. It doesn't get much better IMHO!

• Are You Being Murdered? is on at the Pleasance at the EICC at midday until the 14th (not August 10); then at 1.30pm on August 15, 16, 18, 19 and 20.
Published: 5 Aug 2022
What do you think?