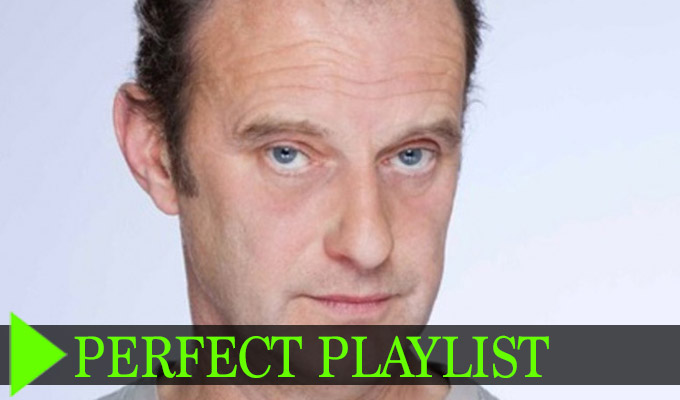 'It was always a joy to play opposite Steve Coogan'
Laurel and Hardy: Music Box
Any scene from this Stan and Ollie classic would show the sheer poetic beauty and underlying humanity of their comedic partnership. I have always found that there is something profoundly moving about them.
Chic Murray
Watching five minutes of his stand up is a joy for me. Although you could say he was 'old school', there is something gentle and slightly surreal about him. A gem. Underrated.
I'm Alan Partridge
Again, tough to pick a stand-out scene from this classic comedy. If pushed, the oft-shown scene at the BBC with executive Tony Hayers, played beautifully by David Schneider, is a glorious illustration of the desperation of Partridge. It was always a joy to play opposite Steve Coogan in the DJ handovers, it was great watching Steve become Partridge.
The Office
My favourite scene from this work of televisual genius, is David Brent trying to take Keith through a questionnaire about working at Wernham Hogg. Like all great sitcoms there is no fat on The Office.
Peter Sellers in I'm Alright Jack
A wonderful Boulting Brothers film comedy from the late 1950s. Dripping in satire, there is honesty and reality in Sellers's performance as union leader Fred Kite. Ably supported by Terry-Thomas and many other top comedy turns from that era. A very British comedy. Any scene with Sellers in, is a joy to watch. He is Fred Kite. Sellers is totally subsumed in the character. A comedy colossus.
Peter Sellers in Dr Strangelove
Sellers plays three different characters in this Kubrick movie masterpiece. The scene that always springs to my old mind is the one where Sellers is playing the RAF officer who is trying to talk round the paranoid US General, played by Sterling Hayden. Sellers effortless character skills are to the fore.
• Phil Cornwell: Alackadaddy in on at the Underbelly Dairy Room at 16:15 daily
Published: 5 Aug 2019
What do you think?