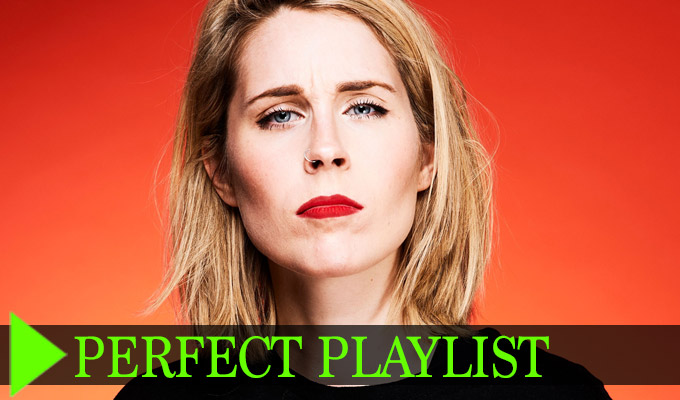 'Pure silliness is difficult to get right'
Airplane
The first proper grown-up comedy film I saw as a kid is still my favourite. I just don't think there's another out there with more jokes. Every scene is funny, every person in every scene is funny, and it inspired so many future comedies; how many times have you seen a character take off a pair of sunglasses to reveal another pair of sunglasses? Or stood in front of a painting which depicts them doing the exact same pose? Someone at a party once said they hated it and it's the only time I've ever judged a person for their taste in film.
Popstar: Never Stop Stopping
Lonely Island are obviously huge in the US but so many of my non-comedy-nerd- friends didn't watch Popstar and it was in UK cinemas for about three seconds. It's so funny!
Hopefully mentioning it on a specialised comedy site for comedy fans will help get the message out there. The songs are brilliant, the film is brilliant, and there's nothing better than going down a Lonely Island YouTube hole afterwards because their entire back catalogue is quality.
Not sure there's a more impressive lyric flex than making: 'This girl requested intercourse to bring her to climax/ With the clinical efficiency of the assassination of Bin Laden" scan perfectly.
Acorn Antiques
The joke count of this series is astounding, which I'm beginning to see is something I really like. Forget a build of tension, I want jokes fired at me every second.
From the backdrop that's constantly threatening to fall, to the stilted extras, and terribly timed entrances and exits, I watch it whenever I feel uninspired. There's one scene that's essentially filmed up Victoria Wood's skirt that is probably the funniest thing I've ever watched in my life.
And a special shout out to the politically correct special they filmed which still holds up decades later.
The Goons
My parents would play The Goons on long drives and my grandad loved them too; it's the sort of stuff that transcends age or generation.
I remember listening to Goons cassettes on school trips when I was six and nobody ever wanted to share my headphones or sit next to me because it wasn't Steps. Also because I was an incredibly odd child and would wear my parent's tablecloths over my jeans like a sarong.
Anyway, The Goons is very much in keeping with the comedy I like now; of course truth and narrative can be powerful, but I feel like pure silliness is just as brave, and just as difficult to get right.
The Smell of Reeves and Mortimer
I had all the VHS's and was obsessed with this show as a kid. I'd quote it constantly and sang My Rose Has Left Me in the school talent show. I wish someone had filmed it because I love the idea of a nine-year-old barking: 'She wasn't immunised - THAT'S A LEGAL REQUIREMENT' at 200 parents (there are two versions of the song, I sang both of course).
I can totally see why some people don't get it, but for me it's such a pure form of comedy. And, again, it looks deceptively easy but of course that level of non-sequitur is a real skill.
Cheers
The OG of sitcoms, every episode is almost perfectly constructed and every character is the ideal balance of loveable, relatable and stupid. Frasier is obviously excellent too, but Cheers will always have a special place in my heart because it was the first sitcom I ever watched and, having watched it again recently, it's still brilliant.
There aren't any 'best bits' compilations of the first few seasons on YouTube which is a shame, because the Ted Danson and Shelley Long will-they-won't-they is so well pitched (and clearly inspired the Ross and Rachel Friends plot years later) so go buy a boxset and watch it the old-fashioned way.
• Stevie Martin: Hot Content is on at Underbelly Bristo Square at 18:35 during the Edinburgh Fringe.
Published: 30 Jul 2019
What do you think?