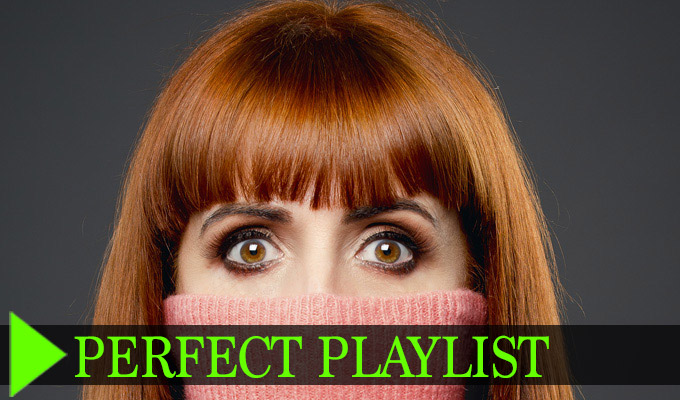 Joan Rivers made me quit my job!
Joan Rivers
The first time I saw Joan Rivers was in a clip from the Carol Burnett Show, filmed in 1970 which I watched when it went out on TV in the UK a few years later.
Seeing a female host welcoming a female comedian onto the stage must have sunk into my seven- or eight-year old psyche; I grew up knowing women could be funny.
Nearly four decades later, I had the privilege of working with Joan Rivers during my time at Comedy Central US. It was a conversation with her that led to me ditching the day job and taking up stand-up at the tender age of 45. Even her hair should have had its own show.
James Acaster: Recognise
I watched Recognise in Edinburgh in 2014, six months before I first took to the stage myself. I knew it was brilliant at the time. One year later and I knew it was so brilliant I should probably just give up now.
Five years later and I may never be able to aspire to being the next James Acaster, but I can at least let him continue to inspire me to keep on keeping on the comedy road. No one knows how to craft an hour like Acaster does, nor can many sport autumnal tweed with such aplomb.
Little Miss Sunshine
I first came across Steve Carell in the US Office and watched everything he went on to be in as he started his movie career – most famously Anchorman and the 40-Year-Old Virgin.
But it was his role as suicidal genius and Proust scholar Uncle Frank in Little Miss Sunshine that really got me. The first time I watched it I laughed, I cried, and then I laughed some more. A few years later and my kids were old enough to watch it with me; we laughed, we cried, they told me I was embarrassing when I laughed, and I cried some more.
Victoria Wood
Like many people, I grew up watching Victoria Wood. It didn't occur to me at the time that she was very much a woman in a man's world (particularly in the world of Northern comedy, from whence she hailed). I could pick any number of clips that would sum up why she's meant so much to me since childhood, but her step aerobics instructor pastiche seems to be stuck in the 'once seen, never forgotten' filing cabinet of my brain.
Curb Your Enthusiasm
I never quite got why it wasn't a bigger hit in the UK, but I became a big Seinfeld fan during my time shuttling back and forth to the States for work.
When Seinfeld's co-creator Larry David got his own series playing a fictionalised version of himself, I couldn't wait to see it. For me, Curb Your Enthusiasm was a slower burn than Seinfeld but once I was in, I was in.
As well as LD himself, it's the ensemble cast (including Jeff Garlin, Susie Essman and Cheryl Hines) that makes the show what it is; and no cast member is more superb than JB Smoove, in the role of Leon Black - LD's long-term, unplanned house guest. If you don't get Curb, watch this and chances are you will.
Veep
If I hadn't loved Julia Louis-Dreyfus so much first in Seinfeld and then in Curb, my all-time favourite TV show might not be Veep. A starry-eyed Armando Iannucci fan girl ever since the early Alan Partridge days, there's not much he's done that I haven't watched and admired.
And just when I thought it couldn't get any better, he created the most acutely-observed and brilliant character of his career in Selina Meyer, fictional Vice President of the United States.
Admittedly, the show has taken on a somewhat different hue now the real White House is more of a joke than this fictitious one, but for me it is still some of the best-written, best-executed and biggest-brained television in all the world. And you get to see Sally Philips playing a Finnish Prime Minister. Genius.
• Cally Beaton's Invisible is on at Assembly George Square Studios at 5.10pm during the Edinburgh Fringe.
Published: 22 Aug 2019
What do you think?