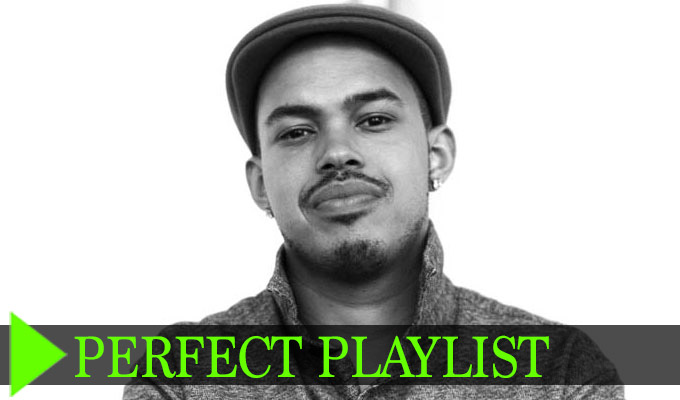 'Anarchic depravity from absolute arseholes'
Richard Pryor
The best to ever do it. To this day, I don't think there's a performer that can mix his soft and tender honesty with brutally funny observations.
For someone with such a troubled upbringing (and personal life) Richard Pryor had this wonderful ability to find joy in the worst places. The way he could create such a vivid, complex world for you to enjoy was spellbinding.
I remember watching this concert at about ten years old, and watching my whole family descend into screaming laughter. My family is very mixed (black, white, super-Christian, super-atheist etc) and to see them all find a commonality with this performer, who in reality didn't have anything in common with most of us, was incredible to me. I'd never seen anyone agree on anything – except for how hilarious Richard Pryor was.
Plus, his impressions of angry white people resonated with me so much! 'Peckerhead' coupled with white guy head bounce was genius – and the fact that he basically invented this form of comedy is amazing to me, still. Without him, I don't know what we'd be doing today, but I'm glad he came first and made so much possible within the realms of stand-up.
Dave Chappelle
When he's on form, I think Chappelle is the best comedian working in the world. His ability to mix stupid jokes with insightful socio-political analysis has always been captivating to me.
I think now he's bulked up he's not the same waspishly funny man that he was, but to me, he retains one of the greatest comedy minds I've ever seen. This is my favourite routine of all time from him, because it's funny, insightful, loaded and exploratory – and never compromises on whether it makes the audience uncomfortable or not (granted, the R Kelly stuff has not aged well, but then again, we all knew he was a wrong'un and we still bumped to Ignition…).
The Real McCoy
Growing up, this was the shit. Me and my friends would fire off impressions to each other the next day at school, much to our teachers' annoyance. But it was so fresh and so welcoming seeing people that looked like me and my family on TV, unapologetically, with cultural references that I never had to think about to understand.
The word is often thrown around, but I honestly think that when this programme was at its best, it was iconic. Misery's West Indian Restaurant is one of my favourite sketches of all time – not only did it highlight something that I knew to be true, but it pointed to the absurdities of West Indian culture in such a refreshing way – for once, we weren't the one's being made fun of, we were the one's taking the piss out of ourselves – and I think the privilege to do so was a momentous occasion within British Black culture.
Always Sunny In Philadelphia
Anarchic depravity from absolute arseholes, what's not to like? How this clip descends into total chaos is beautiful.
Fugees - The Score Album Skits
Remember when albums had skits? For me, this is bathed in nostalgia. My dad would put on the score in his car while he would drive me and my friends to football training over the summer holidays. Being kids (about eight or so) we revelled in hearing the big people cussing – but also marvelled at how hilarious each little scene was so perfectly formed and insightful.
This one, about a Chinese restaurant in the hood was always our favourite (although, again, got in trouble with teachers for imitating this at school).
Jenji Kohan (But only the early seasons)
I love her writing, but I got beef with her in that early on, her work zips by with energy and verse and her voice shines through with such clarity that I can get totally lost in it. Weeds had me from the very first minute, same with Orange Is The New Black.
Early on in the seasons, I would say there's not much that comes close to very vibrancy and character complexity. For me, it always falls apart after season 2 of any of her work – which isn't to say it's bad, it just never has the same magic as it once did. I mean, this clip I've chosen is weird because the kid voices Nemo, but the energy in the writing is superb -
• Archie Maddocks performs Big Dick Energy at Just The Tonic at The Mash House at 4.50pm.
Published: 31 Jul 2019
What do you think?