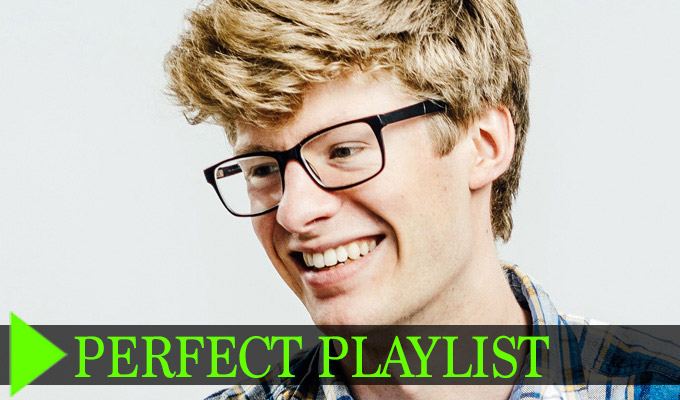 'Genuinely profound and deeply silly'
The Hitch-Hikers Guide To The Galaxy
The original two 1978 and 1980 radio series are perfect. The script is packed with brilliant jokes, both genuinely profound and deeply silly. The BBC radiophonic workshop sound effects, music and background texture just make it so rich. Whenever I hear that Eagles' intro music I feel so happy.
Fleabag
Like anything insistently recommended to me by more than ten people, I vindictively didn't watch the first series for two years until the second series came out. And then, like every other time I've spitefully not embraced something popular (Breaking Bad, hygiene), I regretted it because it's just amazing, especially every scene with Olivia Colman (from winning an Oscar/the 'Kev and Bev' 2004 Volvo Adverts fame).
The Onion's Sex House
A seemingly solid pastiche of reality TV shows that over the course of the ten seven-minute web episodes (or 'episebs') becomes increasingly dark and wider-ranging. It still basically holds up after 7 years. Second place for best piece of content in The Onion's empire is this.
Parks and Rec
A show which has both an extremely high gag count and is extremely warm without being saccharine! Characters with sharply defined traits that allow for great jokes! Aubrey Plaza's look of excitement as Nick Offerman pulls his own tooth out! (There's also a lovely bit in Season 7 where a long running joke about getting Jerry's name wrong is subverted in a weirdly sweet manner by Donna.)
The death of the playwriter Howard Pintus
Are newsreader bloopers comedy? When the announcement involves a name, profession and achievement, and all three are mangled, then yes.
Connor O'Malley's Twitter videos
A lot of US satire at the moment is hamstrung by people who think that Donald Trump is the lone flaw in an otherwise good system that went off the rails in 2016, people who triumphantly tweet things like 'President Cheeto'. This tendency is represented by the 2020 Presidential runs of Joe Biden – a pleasant enough shade of beige whose only policy is seemingly that he is not Donald Trump and will return 'decency' to American politics – and Howard Schultz, the Starbucks CEO, who genuinely argued earlier this year that 'billionaire' was a slur and that b******aires they should be referred to as 'people of means' or 'people of wealth'. It boggles the mind that anyone could be excited by these candidates arguing for the precise status quo but carried out by a couth commander-in-chief.
And Connor O'Malley in his Twitter videos, where he plays a deranged and often half-naked centrist wildly begging Howard Schultz to run against Trump ('Will you please be the first Starbucks Coffee president to stop the covfefe guy!!!"), takes the above point and creates something viscerally funny and disturbing.
Or he's just a very committed performer doing something wonderfully silly and I've over-analysed.
HOWAR IM NEEDING YOU pic.twitter.com/opXI76GfoW

— Conner O'Malley (@conner_omalley) March 25, 2019
• Alex Kealy: Rationale is at Just The Tonic at The Caves at 18:40 (not 12th). Pay what you want or advance tickets here.
Published: 12 Aug 2019
What do you think?