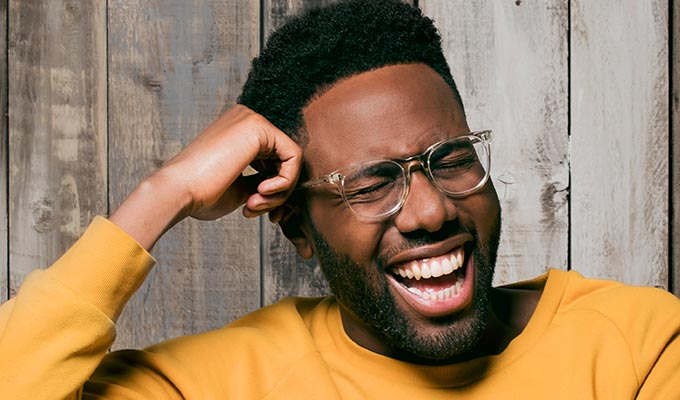 'People will remember this as fondly as The Real McCoy'
Time-travelling comedy series Timewasters, returns to ITV2 next week. And in anticipation of series two, the sitcom's star and writer Daniel Lawrence Taylor goes back in time to pick his Perfect Playlist.
Atlanta
If you don't like Atlanta, I don't like you and I'm totally fine with that. Donald Glover is a genius and he's found the perfect collaborator in Hiro Murai. Each episode delivers something unpredictable and unique, and the relationship between Earn, Alfred and Darius is a treat to watch.
What I love most of all about Atlanta is how they find the funny in dark places. This clip is from series one in which Earn is waiting for bail. In this episode, they deal with mass black male incarceration, police brutality, homophobia, transphobia, and mental illness all while being incredibly funny.
The Real McCoy
The Real McCoy is my Mecca. I repeatedly rewatch my favourite scenes on YouTube religiously. If you're a black 1980s baby and don't mention The Real McCoy as one of your all time faves, then there's something seriously wrong with you. This is sketch comedy at its finest.
I'm not usually star-struck, but I almost lost my shit when I not only met Curtis Walker, but I got to perform on the same bill as him. The losing of one's shit was repeated when I met and gigged with Felix Dexter too.
Shamefully, not only has The Real McCoy never been repeated on British television like so many other great British comedies have, but the BBC have blocked the few online clips that exist on YouTube. Here's a great one – let's hope it's still there by the time you read this.
Famalam
I like to think we'll be looking back fondly at Famalam the same way we look back fondly at The Real McCoy. What Famalam does for the British West African experience is what The Real McCoy did for the British Afro Caribbean experience.
I've got so much love for all the performers in this show. Samson Kayo in particular is a comedy legend in the making. He was nominated for a Bafta last year, and I'd put money on him winning one in the coming years.
Too Many Cooks
Don't watch this unless you're going to watch it to the end. I repeat! Don't watch this unless you're going to watch it to the end.
I love this sketch because it gives me all the feels. Never have I watched a sketch which made me laugh out loud which then turns to light laughter which then turns to boredom, to anxiety, to extreme laughter, to boredom and back to laughter.
You can see the writers entertaining themselves and not giving a shit whether you like it or not which is one of the many reasons why it's a joy to watch.
Again, don't watch this unless you're going to watch it to the end.
Phoebe Walsh
This is a perfect example of how you can create great comedy on zero budget. Phoebe Walsh is an amazing performer and I wish she was on screen more. Her delivery is dry and subtle, and her timing is impeccable. This is just one of her many self-made sketches that I adore.
Coming To America
The greatest comedy film of all time featuring the greatest comedy performer of all time. No explanation needed.
• Timewasters Series 2 will premiere on ITV2 at 10pm on Monday with a double-bill.
Published: 7 Mar 2019
What do you think?