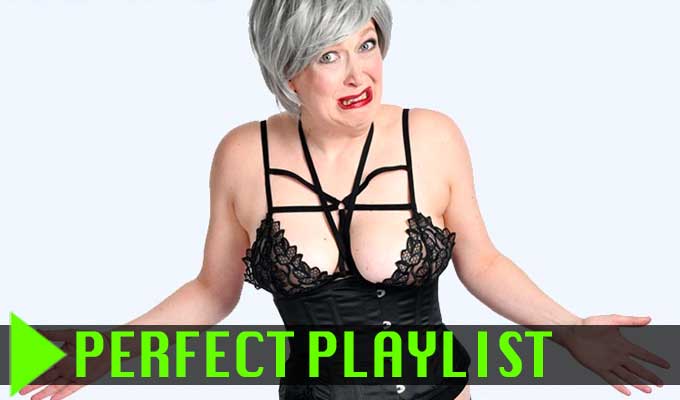 'Everything he says sounds like a Grimms' fairytale'
Sarah Silverman: A Speck Of Dust
Sarah's Netflix special is offbeat and hilarious. She does a kind of third person commentary similar to Stewart Lee, which only comics who've been performing that long can get away with it.
Her piece on squirrels is an absolute masterclass. She talks about how the 'anxiety ridden, paranoid cokeheads' can only find two out of 10 nuts that they hide. She also manages to make a rape joke side-splitting funny by adopting an innocent, pessimist persona. Dark humour at it's absolute best.
There's no clip online, but here's a trailer:
Steve Coogan: 'In 1978 no one died' from The Day Today
The Day Today was bloody brilliant. It's easy to overlook some of Steve Coogan's characters for his main gems; I'm a big fan of Paul and Pauline Calf and Tony Ferrino. His mundane creations are just as brilliant.
In this sketch, he plays a pool security guard discussing how only one person has died in his years at the monitor. It gets funnier with every watch.
Julia Davies: Nighty Nighty Series 1 Outtakes
I bloody love Nighty Night. The reason I love these outtakes is that Julia Davis clearly finds what she's written hilarious too. At one point, Mark Gatiss says: 'I hope everyone else finds this as funny as us.' That's what comedy should be. If you don't find tickle yourself then what's the point? It's also well dark.
Bob Mortimer (performing his own dentistry) on Would I Lie to You?
Bob's mind works in such a weird way! He's brilliant on Would I Lie to You? Because everything that comes out of his mouth sounds like a Grimm's fairytale on acid. In this clip, he talks about sitting on a chair on his kitchen worktop 'for the light' and doing his own crown replacements. The punchline is that it's true.
This Country
This is the funniest comedy to come out in years. Kerry Mucklowe is an urban buddha, full of old wives' tales and local legends. My favourite episode is when she receives saucy letters from an admirer and totally misses the point.
When Preston walked off Never Mind the Buzzcocks
Simon Amstell was a force of nature with his expert celebrity put downs on Never Mind The Buzzcocks. As he rightly said to Preston of the Ordinary Boys: 'You can't go on Big Brother and get away with it'.
As well as Simon's off-the-cuff insults, his introductions to each guest is inspired. Here he introduces from Madge from Neighbours as if she's Kylie Minogue and annihilates Preston with a sharp one liner.
• Lolly Jones: Fifty Shades of May is at the Assembly Roxy Downstairs at 8.50pm daily.
Published: 24 Aug 2018
What do you think?