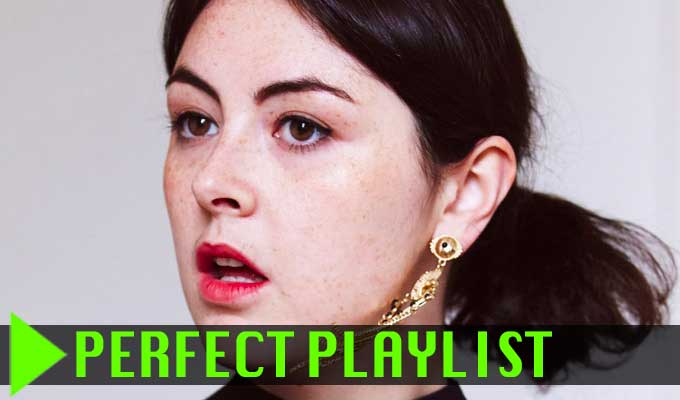 'A 1,000 episodes-long lesson in character comedy'
Smack The Pony
One of my ultimate comedy inspirations, I was addicted to this show as a kid and it is still what I think of as being the most ideal TV sketch comedy. Even the name of the show is inimitably great! So wacky and absurd yet always referencing some big relatable truth.
It would be great if broadcasters would commission more female-led and written sketch comedy in the UK so us female comedians could attempt to crawl towards the lofty past heights of Smack The Pony. 
Nathan For You
I shouldn't like this, I cringe at every moment but my God does Nathan For You make me laugh. Gut-wrenchingly funny, I think it's so good because, like eating a McDonald's Cheeseburger combined with nine McNuggets plus Sweet N' Sour sauce, you know you really shouldn't be enjoying this as much as you are. 
Real Housewives 
Look, I'm not saying it's not crap - it is. But this has to be on my playlist as the Real Housewives franchise is a 1,000 episodes-long lesson in character comedy.
Who on earth are these people? I couldn't tell you, but pick any series from New York (best for drunk play fighting scenes) to Cheshire (where they are apparently obsessed with 'minky tightening' - look it up) - and you will be rewarded with a whole host of sassy nutters who know what it means to make shit hot reality television.   Check out this 'bunny' clip -  iconic. 
Stath Lets Flats
Apologies for how contemporary a Playlist entry this is, but I just love it so much. If you haven't watched it yet, get on 4OD, you lazy pig. Everyone is unbelievable in it, the writing is so funny it's unfair and straight performances such as Christos Stergioglou as Stath's dad make it extra mad, special and absorbing. 
Megan McKenna
Hell hath no fury like Megan Mckenna scorned. One of my favourite things ever is witnessing this super-groomed reality star's eyes flip into the back of her skull and her head lower in pure, unbridled toxic rage at the moments when she feels well and truly 'mugged off'.
Come and see my Edinburgh show Faces Of Grace to see to what extent my own unhinged characters have been inspired by the supremely muggy Megan. 
Max Irons for Mango
This is a delight. Enjoy and re-watch at least twice a year as part of a healthy diet. 
• Emma Sidi: Faces of Grace is on at the Pleasance Courtyard at 20:30
Published: 20 Aug 2018
What do you think?