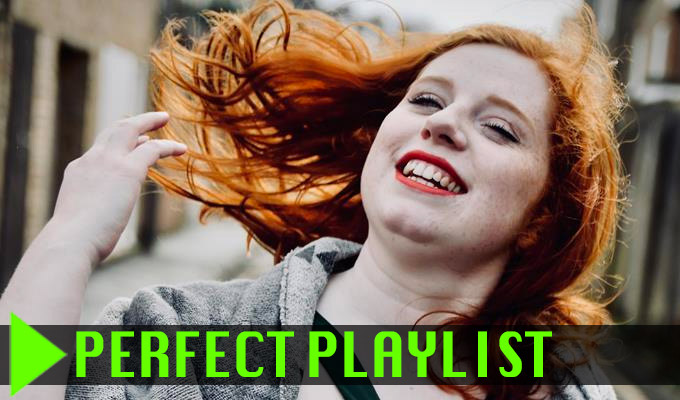 'He takes intellectual concepts and turns them into beautiful nonsense'
My terror with these lists is that you always think of a hundred other examples once you've finished but here as some of my favourites right now.
Maria Bamford is my idol. The first time I watched her I felt so elated because I think she was the first female comic I'd watched who I could really relate to: offbeat, odd, not comfortable in her own skin, and not afraid to talk about her mental health.
I remember there was one point where I'd watched everything she'd ever done, even the Target commercials, because I couldn't get enough of the Bammer. I was so happy when Netflix picked her up at last.
My favourite is this series, even more than Lady Dynamite, because it's Bamford doing what she does best, becoming a whole host of characters and revelling in her vulnerability. I finally saw her live in March and something which made me really happy was just how many other comics were there too.
2. Armando Iannucci: Except For Viewers In Scotland
Although I enjoy The Thick of It, this show is where I think Iannucci really shines. I wish he was still in front of the camera: I think he's got an amazing deadpan wit and slightly nihilistic charm to him which is very Scottish.
I love how clever but also stupid this series is. And still relevant, sometimes STV still don't show what the rest of the UK is watching. Iannucci has got this great talent for taking very refined and intellectual concepts and turning them into beautiful nonsense.
Time Trumpet and Alan Partridge are probably the first things of his I saw, but I just love seeing him on screen, I think he's a great and underrated performer. He and Chris Morris really made those Stewart Lee interviews; I would have loved to have seen all three of them do something else onscreen together.
I don't know if he still does comedy but I love every single thing he's put on YouTube. I think a lot of the comedy I love is like this, dark and stupid. Comedy that pushes its audience is some of my favourite, I love seeing comics who see how far they can take it, how much the audience will accept.
There's also something great about the surrealism Cottier has; it's true surrealism, it's not simply odd or whimsical. His videos are also just damn fine examples of video editing. The Jesus Christ video is so well crafted, he's actually thought carefully about each image he's put in there.
4. French and Saunders: The Exorcist
Maybe my favourite double act, they have a chameleon-like ability to become any characters they want. Their film parodies are always spot on, and I love anything that deconstructs film.
I think they're just very naturally funny and fearless as well. I also just love seeing funny women who aren't being restricted in how they look or act, they will do anything and everything for a laugh.
There's a touch of jealousy watching them too because they're such a perfect pairing and they work so well together.
5. Black Books: Bernard's Letter
Black Books was one of the first 'grownup' sitcoms I ever watched. My parents had the complete show on DVD and it had a mysterious black cover. I watched it when they were out of the house, as it seemed like something forbidden, and I remember thinking it was the best thing I'd ever seen.
It led me to Dylan Moran, Bill Bailey, Green Wing, Spaced, it was a gateway.
In my opinion its Mathews and Linehan's best work; there isn't a single episode I don't love. The gag rate is so high and it's such a great example of good solid joke writing and character construction.
This DVD extra is a beautiful piece of comedy film making, Bernard is just a perfect comedy character imo.
6. Limmy: Dee Dee Goes To Yoker
Of all Limmy's sketches, this is the one I find myself quoting the most, although 'chocolate choux' and 'yes or no?' are close seconds. Another perfect little film with one of his most endearing characters.
I remember when Limmy was only on BBC Scotland and it felt like a fun secret from the rest of the UK. There was a great mix of Scottish comedy on TV at that time, Gary Tank Commander, Burnistoun and more, but I chose Limmy here because he has such a great range of ideas and you feel like one episode is a hundred different things.
He walks the fine line between comic and tragic sometimes, and I remember realising I was getting genuinely emotionally attached to Jacqueline McCafferty's story and whether or not she was doing OK.
I think someone must be a very talented performer if they're a 6ft man with stubble in a blonde wig and yet you're still rooting for them as a struggling single mum.
• Eleanor Morton: Great Title, Glamorous Photo is on at Stand 4 at 12:05
Published: 9 Aug 2018
What do you think?