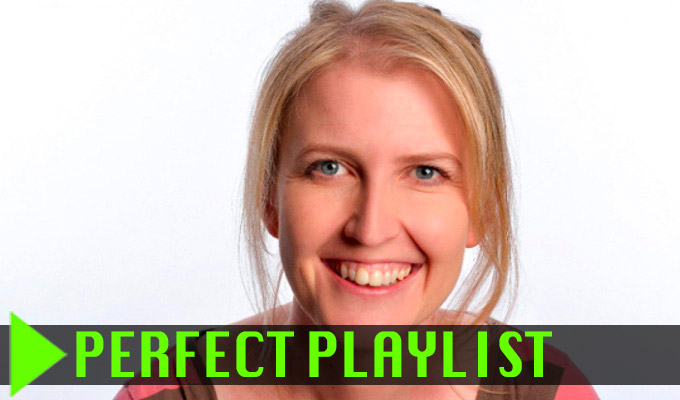 'Smart people who prioritise joy and silliness'
Narrowing down all comedy to just six favourites has been the most unreasonable request of my life. It's like making a mother choose between her children when she has roughly 30 to 40.
On the plus side, in trying to narrow it down it's reminded me of several children I had forgotten about, but then on the negative side again, some of those children haven't stood the test of time and I've now disowned them. My point is, I'm going to make a wonderful mother and also here are some funny shows…  
Shaun Micallef 
Shaun Micallef and Will Ferrell blow my mind and warm my cold, dead heart. Very intelligent people who prioritise joy and silliness, while often hiding little political points in the silly. Micallef had his own wonderful sketch show in Australia that was very Pythoneque and he now has a kind of Daily Show.
Here's a tiny clip of one of his sketch show openings that doesn't convey the full extent of his wonderfulness. 
Airplane 
Not just hilarious lines but also a great film structure. A very good script editor once made me analyse how even though it's such a ridiculous film, the characters all have clear and consistent motivations.
In this group I also put Naked Gun and Police Squad because I grew up on these and just loved the ridiculousness. When Anchorman eventually came out, experiencing that surprise silliness again felt like a religious experience. I've snuck in three extra favourites just then while sticking to the six shows rule, so cunning!
Maria Bamford
Brilliant throwaway political jokes, beautifully vulnerable chat about mental health, hilarious characters, all framed in a cheeky, playful performance with super tight writing.
She's often quite meta as well and doing a whole Netflix special just to her parents was such a wonderful way to play with format while simultaneously making the audience feel warm and fuzzies just from seeing the parents' reactions.
It reminds me of how my other favourite stand up show last year, Hannah Gadsby's Nanette, expressed immense vulnerability while expertly pulling apart comedy tropes and structures. It's so impressive to watch someone be meta AND emotionally vulnerable at the same time. 
Pulling
Most of my list focuses on very silly humour but I love this show because it's so realistic and grim. Still silly as well, of course. I'm so impressed when a stand-up or a TV show can feel so naturalistic without losing the gag rate. It's also got the best drunk acting I've ever seen.
Sharon Horgan kept this realism in Catastrophe while also making that show more uplifting and sweet. I love both but this was my first experience of her genius. 
Harmonquest 
Comedians and actors playing Dungeons and Dragons with sections of the adventure animated. I've included this because…
a) It spoofs fantasy clichés which is my favourite thing to do and why I only read Terry Pratchett for nearly all of high school.
b) Dan Harmon is a master of story structure yet this show is mostly improvised so you get to see him making on the spot story choices, always trying to progress character first and foremost.
c) It's my sneaky way to mention Rick and Morty and Community, Harmon's other shows which are phenomenal. I beat the system again! 
Blackadder
Yes this is an obvious one but very formative and I've picked this to stand for all my favourite British comedies I was brought up on. Hugh Laurie's George is also one of my favourite TV characters of all time.
My mum is English and my dad is a huge Python fan, so the family was obsessed with quoting Blackadder and Monty Python and it got me into Partridge, Big Train etc.
Blackadder and Python are a big part of why I moved here, hoping that if I just lived in the country they were written it would inspire me to write this generation's Blackadder 2. Oh that's already been written. Blackadder 3 then!
• Heidi Regan: Heidi vs Sharks is on at Pleasance Courtyard at 19:15
Published: 3 Aug 2018
What do you think?