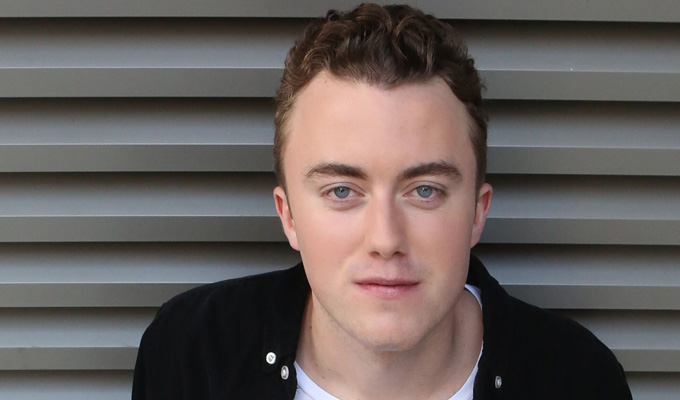 'Michael McIntyre inspired me to be a comedian'
Tom Lucy, Leicester Mercury Comedian of the Year 2016, is performing his debut solo show at the Edinburgh Fringe this year. Here he picks his comedy favourites.
Richard Pryor: Live in Concert
Well this is just the best recorded stand up show ever in my opinion. I can remember watching it for the first time when I was 16 and thinking it was the rudest, most honest, utterly hilarious thing I had seen. Pryor is the benchmark for stand ups and I think most would agree that he's the best to have ever done it.
There's a particular bit in this show about ordering food in Chinese restaurants that is genius. It's strange for there to be a unanimously best ever stand up comedian but Richard Pryor is the one. He's got everything – brutally honest, funny voice, funny physicality and wall-to-wall killer material.
Play It Again Sam
This is my favourite Woody Allen film and there's a lot to choose from. Anything to do with dating always gets me and this film is basically all about Woody Allen's struggles in the world of dating. It's hilarious.
There's a scene where he's getting ready in his flat before his date arrives and it remains I think one of the best bits of comedy acting ever. He's such a brilliant writer with such a distinctive voice – do yourself a favour and read The Complete Prose by Woody Allen too.
Lee Evans
My first favourite comedian. When I was about five or six, I used to watch old Lee Evans videos all the time. I was obsessed with him and still think he's one of the best to ever do it. All the DVDs he's released have been fantastic.
If you want an example of why Lee is such a phenomenal performer, there's a bit he does about being on holiday in a caravan and it combines everything he's great at.
Starting to do comedy, I was always hugely inspired by his work ethic too and used to read his autobiography when I'd had a bad gig to comfort myself. He's an absolute legend and the nicest man too.
I'm Alan Partridge
This is my favourite TV series and has been since I was about 12. My dad got me into Alan Partridge and it's now nearly impossible to have a conversation with him without dropping in some sort of Partridge quote or reference. In fact, I find it quite difficult to talk to anyone who hasn't seen Alan Partridge.
It's just the funniest character and it's performed so well by Steve Coogan. The writing too is top – if you ever have a long drive to do, download the audiobook of Partridge's autobiography. I could watch these episodes over and over again and always find it hilarious. The best. A-ha!
Michael McIntyre's Comedy Roadshow
This series is really what inspired me to start doing stand up. It came on TV when I was 13 and it really kind of changed everything for me. I had always been into stand-up but it wasn't until I watched this show that I thought I could do it. McIntyre made it look so easy and the comedians he was introducing were all so good – Kevin Bridges, John Bishop, Jack Whitehall – that I started to write material and do gigs.
I watched this series so much when it was on TV that I think I was a bit of a McIntyre impersonator for my first few gigs. He's so good and this show's effect on bringing stand up comedy back into mainstream entertainment was what really inspired me to start.
Withnail & I
This film is just hilarious. It's so simple and dry but with the best script and acting. Again, like Alan Partridge, this is something I find it difficult not to quote the whole time. Richard Griffiths is on top form in it. It doesn't get better than this.
• Tom Lucy: Needs to Stop Showing Off in Front of His Friends is on at Pleasance Courtyard at 18:00
Published: 23 Aug 2017
What do you think?