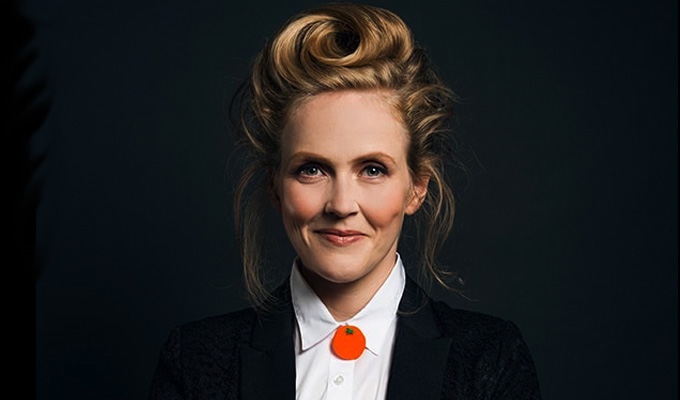 'One of the last great entertainers'
As long as I can remember, I have loved musical comedy. My parents sang funny songs in local pantomimes and when they put on old time music halls, so I was brought up with the idea that songs don't have to be serious affairs with long notes and lots of repetition of 'Amen' - although they sang that Hallelujah Chorus like there was no tomorrow.
So here's my Perfect Playlist of 6 comedy songs that influenced me, and that I could listen to over and over again.
Bette Midler: I Will Survive
I first fell in love with Bette Midler when I watched Hocus Pocus as a kid and couldn't get over this fascinatingly-faced lady. How could she be so funny and THEN burst into an amazing version of I Put A Spell On You and THEN fly on a broomstick?
I became obsessed and found everything Bette had done. And this was before the internet, when you really had to want to find stuff.
An astounding stage presence, a big voice and some hilarious characters. Enjoy her here as Delores DeLago, a Mermaid showgirl.
Brian Conley: Devil Went Down To Georgia
If you've ever seen one of my shows, you'll know I love Brian Conley big time. He is one of the last great entertainers - a proper triple threat. I loved his show in the 90s and me and my brothers, to this day, say It's A Puppet at any given opportunity.
Here is Brian with his signature piece, I love the classic vaudeville vibe and this is still a staple when Brian is in panto. You'll try to be sophisticated and not to laugh, but you won't manage.
Chris Lilley: She's A Naughty Girl
Chris Lilley is one of the most talented character comics around - and his ability to add music into that mix is astounding. Mr G is a brilliant interpretation of a drama teacher who insists on writing all the musicals for his school. If I was a drama school teacher, this would be me.
Weird Al Yankovic: Amish Paradise
Weird Al Yankovic is something else. Does anyone know who does his hair? A friend of mine had a spare ticket to one of his live shows - it was epic! A huge performance with dance and crazy and nowhere to hide.
He also wears incredible suits that make you think you are hallucinating. Having started out in Newsrevue, where you change the words to famous songs with (sometimes) hilarious consequences, this really is a masterclass in that particular comic form.
Monty Python: Camelot
Monty Python is the reason I am alive. Geeky kid finds weirdos who think crabs being mistaken for butter is the funniest thing in the world.
I love Monty Python's mix of the everyday with the ridiculous and their song writing is so varied and funny. This particular song tickles me because it is so at odds with the film at its point of entry. A silly song that really doesn't fit and therefore absolutely does!
Whose Line Is It Anyway: Paperweight<.h3>
The song that made me want to improvise songs - Josie Lawrence and Mike McShane singing Paperweight Song with Richard Vranch on Whose Line is it Anyway. I had this song on a cassette and I could not believe it was made up because it is so good. I knew I had to figure out how to work in making-things-up.
And now I am lucky enough to work with all three of these wonders when I guest with the Comedy Store Players.
Follow your dreams kids! *runs through a field of wheat*
• Pippa Evans: Joy Provision, Pleasance Courtyard, 14:40
Published: 4 Aug 2017
What do you think?