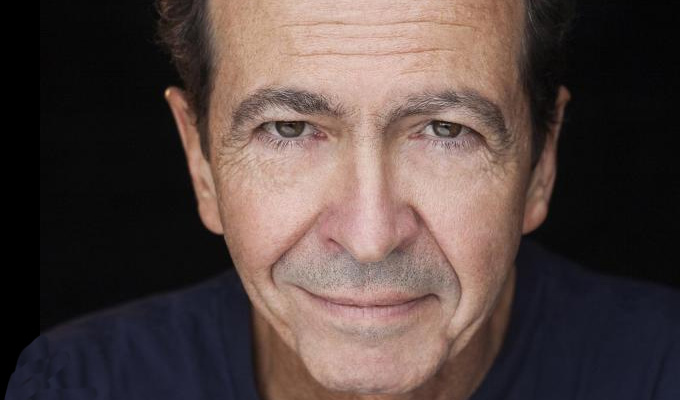 'Always nice to hear the old man at work'
Hooray for Chortle – allowing me wax nostalgic all over their cutting-edge comedy website. I'm afraid my perfect playlist is going to read to most people here like a submission from the inmate of geriatric ward. Dammit, I am an inmate in a geriatric ward. Whatever. Here goes…
The Goon Show
No surprise here, I know. I suppose a classic episode, such as The Dreaded Batter Pudding Hurler of Bexhill-on-Sea (the title's longer than the actual episode).
Always nice to hear the old man (Harry Secombe) at work and having such fun with his mates. I think it still sounds as fresh now as when it was first recorded. I'm always impressed by Dad's incredible energy, Sellers' artistry and Milligan's mad flights of fancy. And it still makes me laugh.
Round The Horne
I chose this for reasons of nostalgia. Dad was a big fan and I remember listening to these the first time around on a Saturday morning as Dad drove to work at the Palladium (being stage-struck, I used to tag along and hang around backstage, getting in the way). Now I always try and catch them on Radio 4 Extra.
Brilliant writing from Barry Took and Marty Feldman, terrific performances from Kenneth Williams, Hugh Paddick and Betty Marsden and the urbane Kenneth Horne as the calm centre grounding the madness.
A Night at the Opera
The best of the Marx Brothers' offerings and in my humble opinion, possibly the funniest film of all time. When I was little I wanted to be Harpo. Weirdly, I ended up playing the drums.
Laughter in Paradise
This wonderfully gentle comedy stars one of my favourite British film stars, the sublime Alastair Sim. Written by Jack Davis and Michael Pertwee and directed by Mario Zampi, it also stars the wonderful Joyce Grenfell and affords a brief (and early) glimpse of Audrey Hepburn.
Mon Oncle
Jacques Tati is not everyone's cup of tea, but I love him to bits. His observations of middle-class pretensions are spot on.
The General
Buster Keaton is my favourite silent movie star. Old Stoneface was a brilliant comedian, director and stuntman. This is his finest hour.
• Andy steps into the role his father played in the original Hancock's Half Hour in the new series of The Missing Hancocks, starting on BBC Radio 4 at 6.30pm tomorrow (Tuesday May 14).
Published: 13 Mar 2017
What do you think?