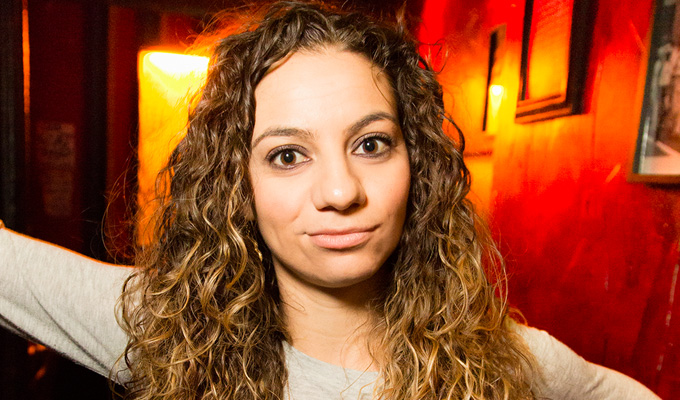 'A clusterfuck of chaos'
Blazing Saddles
A film that satirises racism while spoofing old Westerns. I remember the first time I watched this film. I was 14 years old. I had never heard of Mel Brooks until my friend intro'd me to him and quickly became obsessed and watched all his movies. But nothing is better than Blazing Saddles. Every scene is brilliant. Every line is funny, ridiculous and poignant. It's over 40 years old and still shocking and sadly relevant.
One my favourite scenes is when they are asking for qualifications for the criminals. Just so dark and messed-up.  
Better Off Dead
It's a teenage romantic comedy centered on heartbreak and suicide. The whole movie revolves around John Cusack's characters' multiple attempts to kill himself because his girlfriend left him for a popular jock. It's so smart, funny and just weird at times and I still quote it to this day and have never seen anything like it since.
My favourite scene is when he is about to jump off a bridge and kill himself and accidentaly falls in the back of a garbage truck.
Little Miss Sunshine
A movie that follows a disgruntled family as they drive hours in a beat-up van to take the little girl of the family to compete in a kids beauty pageant.
A beautiful story of generational dysfunction, everyone in the family is struggling with something. Suicide attempts, drugs, death, teenage meltdowns, martial issues, self-esteem and so more. Just a clusterfuck of chaos and the whole thing is hilarious and touching and real.
My favourite scene is when Olive asks if she's pretty and her grandfathers response is both hilarious and touching.
The Skeleton Twins
Great movie about suicide attempts and family! Ha ha ha sensing a theme yet? Just a funny and sometimes sad movie about two siblings reconnecting as their lives slowly fall apart.
As one of five kids. I'm close with all my siblings but we have our fights too. I just love how they truthfully interact and talk about the difficulties of staying close as life gets hard and complicated.
This is just a great scene showing how weird you can get with your siblings and how they get you on another level that is special.
Boxtrolls
It's a kids' film but honestly I think it had some issues because it was too scary for kids. By far one of my favourite recent movies.
It's about a boy raised by Boxtrolls, creatures known for capturing and eating people but really just misunderstood. Beautiful story about prejudice and hate and how ignorant people can ruin a society with misinformed and spreading terror. Sound familiar? So thoughtful, unique and funny. Recommended it to everyone. And it's made by your people :P
This is a great scene where the little girl follows the boy home thinking she's gonna find piles of bones and evil Boxtrolls but they aren't at all.
h
Zootopia
If you haven't seen Zootopia, you are missing out. Disney movie, yes. Kids' movie, yeah but so much more. Its themes of prejudice, racism, sexism, as well as breaking barriers, risk taking and striving to dream big are both hauntingly accurate and beautifully bold.
It shows how by labelling people and never giving them a shot means that they often settle and become those stereotypes, because the fight against them is too hard.
This isn't my favourite scene, but there are limited clips online since it's new. But I just love the dynamic between the main bunny and her parents. They want her to settle and she has these big dreams - and as a tiny lady bunny myself who started comedy at 16 and moved to New York at 18 I dealt with a lot of the same issues with my parents.
• Liz Miele: Mind Over Melee is at The Underbelly at 18:45.
Published: 22 Aug 2016
What do you think?