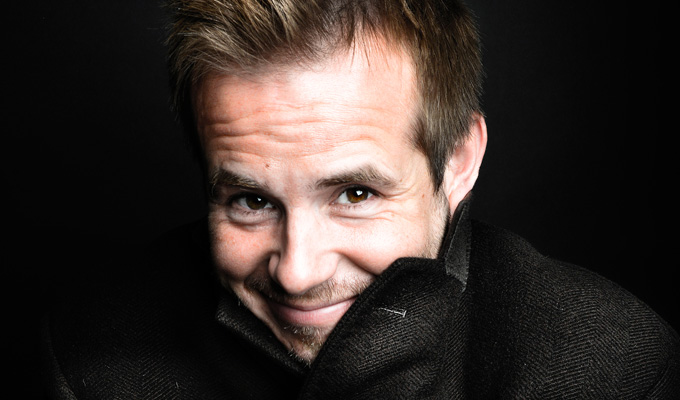 I miss those twerps...
Given that I am now about the 8,000th comedian to select a Perfect Playlist it's quite hard to find anything surprising or unsung to tell you about. So if this is essentially Desert Island Discs for comedy, then here are the people and shows I never tire of.
The Larry Sanders Show
Quite simply the greatest television comedy of all time. He did everything on this show, it's the blueprint for everything that has come after it. Brilliant writing, one of the greatest comedy characters of all time from Jeffrey Tambor and almost every major American comedy star of the 90s. This clip is Garry Shandling explaining the show a lot better then I can.
Frasier
I'd like to personally thank Channel 4 plus 1 for giving us two episodes of Frasier every morning. Like starting your day with a glass of prosecco.
Famously Kelsey Grammer never used to rehearse with the cast. Given how messed up he was for most of the 90s, his performances are astonishing.
Adam and Joe's 6 Music show
Saturday mornings without these two twerps have never been quite the same again. They just have so much fun together it is totally infectious. I used to lie in bed giggling solidly for three hours, then the rest of the weekend would be a complete anticlimax. When they went off air I had withdrawal symptoms for weeks afterwards.
Bill Hicks: Arizona Bay
I know, I know, I know. However, quite simply I can listen to this album again and again and never tire of it. So fuck off.
(No clip available for embedding, but samples can be heard here)
Bob Newhart
I absolutely adore Bob Newhart. Such a wonderful comic actor, a master of characters and timing.
Game On
Only the first series. Neil Stuke made an excellent stab at playing Matthew, but it was never the same after Ben Chaplin left.
Stella Street
I cannot overstress just how much I fucking loved this. I occasionally worked in a friend's Dad's newsagent and we used to spend hours aping Phil Cornwell's Mick Jagger impression.
• Jimmy McGhie: Apologia is on at the Gilded Balloon at 18:30
Published: 21 Aug 2016
What do you think?