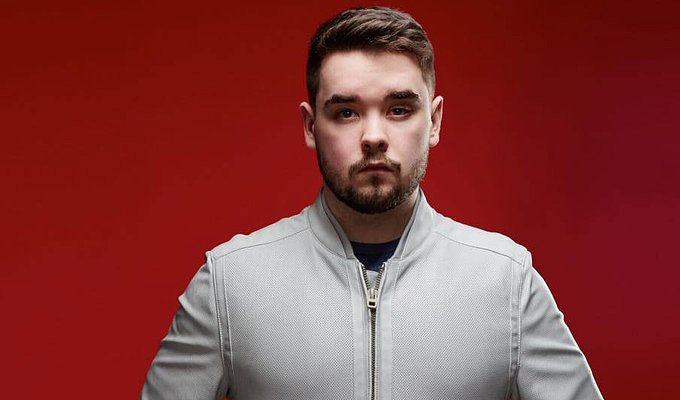 Jason Manford made me realise anyone could do comedy
Richard Pryor
He was the first comedian I ever saw. When my parents split, my mum used to let me come back downstairs to watch TV with her after my little brother had fallen asleep. One night I came down and she was watching Richard Pryor. I'd never seen anything like it before and I'd never heard my mum laugh the way she did when she was watching him.
I was a child, so some of the material completely went over my head, but that didn't matter: I was in awe and hooked on comedy from that moment onwards. The bit I remember laughing at the most was him waiting for his wife to get halfway through taking a piss in the woods before shouting 'somebody's coming!' At the time, that was the funniest thing I'd ever heard.
Jason Manford
He's the comedian who made me think that I could do stand-up. I watched his first Live At The Apollo appearance and he was the first comic I really related to. A young, football-loving Northern lad who just seemed like me. He spoke about some of the daft things his dad would say and I could see my own dad saying exactly the same stuff to me.
Until I saw Manford, I'd seen comedians as these almost superhuman BEINGS that did things that nobody else could do, he made me see that anyone could do it, even normal lads like me. He humanised an entire art form for me.
Bill Burr
In my opinion, he's currently the best working comic on the planet by a mile. I must have watched his Let It Go special about 20 times. It's absolutely packed with routines that most comics would kill to have just one of. That special actually changed what I wanted from my comedy career and the style of comedy that I wanted to do.
His ability to go against the grain, make an audience disagree with him, then change their mind while making them laugh and showing his many character flaws and vulnerabilities is absolutely incredible, and something I aspire to.
Dylan Moran
My favourite comic of all time. I own every DVD he's ever released and I've seen them all dozens of times (maybe not his new one... yet). But his first one, Monster, is my favourite ever stand-up show. His surly, alcohol fuelled rants never fail to make me howl with laughter and he actually talks about real things; politics, poverty and other world issues, but without it ever feeling like a lecture or someone trying to push their opinions on to you.
School Of Rock
I've seen this film at least 50 times. About 40 of them with my best mate, whenever we get bored of playing Fifa.
If you give me any line from this film, I could quote you the next one. It's just so entertaining and Jack Black is hilarious throughout, the role was (literally) written for him and he makes the movie.
If you're a fan, then you'll know the words to the No Vacancy song are 'I'm heartsick, I'm hungry and A-minor G, ohhhh…' If you're not then you'll have no idea what I'm talking about and this has been a waste of words.
Friends
I know… I know I'm not supposed to pick Friends. I know most comics pick Curb Your Enthusiasm or something, but I absolutely love it and I still watch it constantly.
I've identified with Chandler for as long as I can remember and his sarcasm still makes me laugh, despite having heard every line about 1,000 times. There's a reason this sitcom can still be seen on TV from 8am until 10pm every single day, despite the last episode airing over 12 years ago – because it's very, very funny.
• Adam Rowe: Adam Rowe: Bittersweet Little Lies is on at Just the Tonic at The Caves. 17:20
Published: 18 Aug 2016
What do you think?