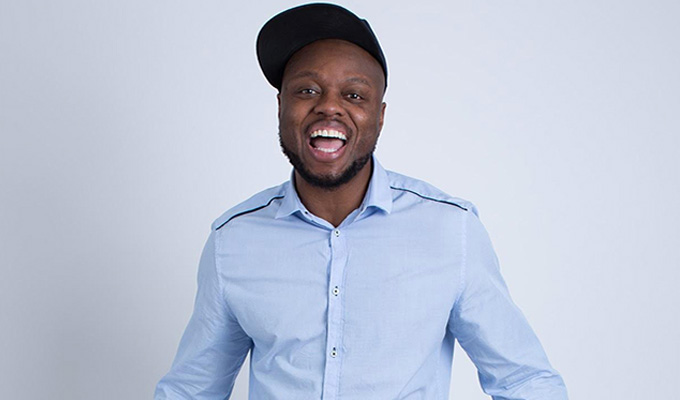 'The Muhammad Ali of stand-up'
Friday
I love stoner comedy movies but none more than this film. It's one of those movies where you and all your friends know every line but every time you watch it you find something new that makes you laugh.
It's my go-to comedy movie when I'm feeling down and need a quick pick-me-up, it's the reason I strive to never get fired from my job on my day off, or put myself in a position where I have to ask a bully for my bike back.
In Living Color
This was first sketch show I ever saw where the majority of the cast looked and sounded like me,and that was mind-blowing.
Prior to this show, all I was exposed to was Saturday Night Live, and although that was amazing, In Living Color was the breath of fresh air I needed in my life.
The show was raw, edgy, and extremely funny, and when you combined that with the fact that each episode featured some of the hottest hip-hop music and musical guests, this show was heaven to me.
My favourite character on the show was Homey the Clown, an ex-con who works as a clown for his parole agreement, but lashes out at anyone who attempts to make him perform the standard antics of the role. 'I don't think so, homie don't play that!'
Strangers With Candy
Is a spoof on the after-school specials from the 70's and 80's about 46-year old Jerri Blank, who ran away from home and became 'a boozer, user, and loser' as a teenager only to return to high school as a Freshman.
Although bizarre and completely unrealistic, this show made me laugh harder than any other comedy show on television. It was my first introduction to dark humour, and I couldn't believe they allowed it on television. It was sexist, it was racist, it offended everyone who watched it, and I loved every minute of it.
Dave Chapelle: Killing them Softly
I was always a fan of Dave Chapelle, but after this special he became my favourite comedian. The timing of his jokes, the laid-back delivery, the cleverness, and his ability to paint a picture is just perfect.
His bit about hanging with his white friends is pure genius. He is without a doubt my favourite comedian working today.
Def Comedy Jam
As a black comedian, this show was groundbreaking for me, because I had never seen anything on television like it. It was the first time in my life, where I saw comedians from across the country showcasing their talent weekly on television, in front of a predominantly urban audience.
The comedy, the atmosphere, and the crowds were amazing. When the audience loved a comedian,they made them feel like they were funniest person in the world, but if they hated you, you might as well move to another country, because it was brutal.
Here's a clip of the late great comedian Bernie Mack dealing with a hostile crowd that had just booed the previous comedian off the stage. Bernie was more than prepared for the challenge and he rocked the crowd that night! It was as you Brits say, 'brilliant'.
Richard Pryor
Ever since I was a kid I had always been a fan of Richard Pryor movies but it wasn't until I was introduced to his records by my older cousin, that I started to realise how special this man was as a comedian. He did it all. He was honest, creative, personal, and effortlessly funny. It always felt like he was just on stage talking in his living room.
There are many great comedians in this world living and deceased, but for me Richard Pryor is the Muhammad Ali of stand-up comedy.
• Orlando Baxter: Suspensions, Detentions, and Summer Vacations is at Pleasance Courtyard at 19:00
Published: 10 Aug 2016
What do you think?