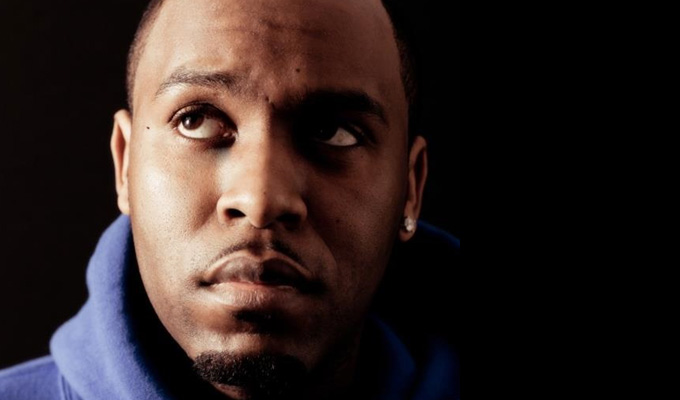 'The benchmark for black British comedy'
Chappelle's Show: Charlie Murphy True Hollywood Stories
With the bulk of television being voyeuristic formats for celebrity, this hilarious sketch strand did it amazingly, it probably cemented Charlie Murphy as a credible comic/raconteur, and probably repaired the Murphy brand by a small margin. It also introduced a new generation to the genius of Prince as well as Rick James. The is the best sketch show I've, and it still holds up in relevance 10 years later and is the reason why Richard Pryor 'passed the torch' to Dave.
Chris Rock: Legalising Drugs
It's inaccurate to say this is THE Chris Rock clip for my perfect playlist, but then if I chose all my favourite Chris Rock skits it would just be one of his specials.
I've always said to myself that my optimal state as a comic and writer/performer would be to do live shows like Rock, and sketch like Chappelle. I've chosen this as it's poignant now, but long before critique of white privilege was the online outrage du jour, Chris was deconstructing 'The Man' from way back. Bigger and Blacker was the first comedy album I ever heard and I'm still running to catch up.
The Real McCoy: Misery's West Indian Restaurant
The Real McCoy show is still in the hearts of Afro-Caribbeans nationwide, and while the show disappeared from our screens never to appear on Channel Dave (Channel Daveante or Channel Davinder?) is still the benchmark for black British comedy.
The show launched the careers of Robbie Gee, Eddie Nestor et al, as well as generating the spin-off show Goodness Gracious Me. I started comedy on the black circuit and some acts aren't aware of this show. I find that hilarious, as some of the new generation of comics of the stand-up and Instagram variety need to check and realise where they all bit their style from.
I've met the acts who collaborated on this show and have to grit my teeth to not go fan boy and perform the complete act outs of 'Dyam-fool man', 'The Rub-a-dub' 'What time you call this Britain' in front of them.
Prefab Sprout: King Of Rock and Roll:
In the late 1980s early 1990s pop culture had a large focus on ecstasy and its potentially fatal side-effects. Why am I telling you this? Because I was pretty sure when I heard this song I'd been breast-fed on it and it began to kick in by the time I was eight. I still have no idea what the f*ck I'm watching or listening to, but it's the one of the funniest things I've ever seen in my life. Whimsical comedian? B*tch please.
Lonely Island: Jizz In My Pants
In my opinion; in the late 1980s, Victoria Wood dominated musical comedy and rarely in my experience on the circuit do I see people marry the two genres as seamlessly as she did. But these guys are pretty close, and have been contributors to Saturday Night Live becoming cool again! Also I'm an idiot that likes silly things about willies and stuff, so it's funny!
I've heard that there is a movie that will be in the vein of This Is Spinal Tap; I'm doing my best to make sure I at least get an audition (That just sounds like I'm storing up reserves doesn't it?)
Tina Fey: 30 Rock
I mentioned the resurgence of SNL as a credible sketch show with the Lonely Island, but probably one of the main reasons the show has returned to its former glory is because of Tina Fey. Her impressions of Sarah Palin, and then her genius on 30 Rock is an inspiration, and despite the numerous accolades, I think once you look at some of writing on that show it's clear that she is still massively underrated on a global scale.
• Dane Baptiste's Reasonable Doubts tour kicks off on March 4. Dates.
Published: 25 Feb 2016
What do you think?