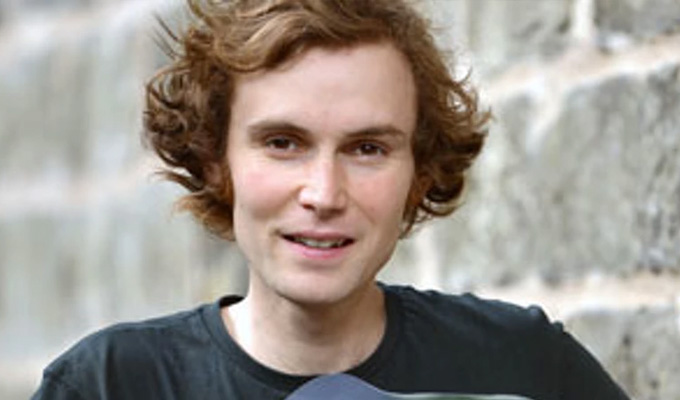 'He took me to vivid places I had never been before'
David Shrigley
David Shrigley makes me laugh a lot. As far as opening a book and laughing goes, he has made me laugh the most. He seems to know exactly which words to use. The Mighty Boosh have the same thing I think. You know that if Noel Fielding says 'corduroy' he is going to say another word after it that will be just right and nobody else would have been able to have got to the same place
Ivor Cutler
I couldn't quite understand what was happening the first time I saw Ivor Cutler. I had heard the individual words he was saying before said by other people, such as 'truth' and 'pin' but he was doing something with them that took me to vivid places I had never been to before. He makes me laugh but he also does that thing that kind of uppercuts you.
Christopher Guest
When I saw Spinal Tap I wanted to remember all of it. Word for word. I thought I needed every line in my head, if I learned it I would be able to say it to myself and think about it and make myself happy. If I was waiting for a bus I would be able to run the lines in my head.
I never did learn it all but the imagery of it and certain lines are with me. This video of Christopher Guest talking to Ricky Gervais about how it came about is something I have enjoyed a lot.
Creature Comforts
I was at the Camp Bestival festival last year and Creature Comforts was on a cinema screen at 10am. All the kids and adults were watching it in this big circus tent absolutely loving it big time.
I really liked it when it was on television, but seeing it as an adult it struck me how dark it could be. I quite enjoy that feeling of laughing and then immediately feeling sad.
John Hegley is the person who has made me laugh the most in a live performance situation. The way he speaks to a crowd to create his unique environment is, in my opinion, off the charts.
Four Lions
If this film was released as an audiobook I would buy it. The dialogue in it smacks me every single time. I'm not sure what the country would be like if Chris Morris was prime minister but I wouldn't move away. At least you know it would be interesting.
John Cooper Clarke
I remember when Mark Radcliffe told John Cooper Clarke off on 6 Music for saying something he shouldn't have. It was brilliant, he knows exactly what he is doing when it comes to saying things. The use of his voice and brain has got to be one of the best combinations in Britain today.
• Rob Auton is touring The Water Show until May 28, which includes a run at the Soho Theatre from February 15-17. Dates and tickets. He also co-organises monthly spoken word night Bang Said The Gun at the Bloomsbury Theatre.

Published: 3 Feb 2016
What do you think?