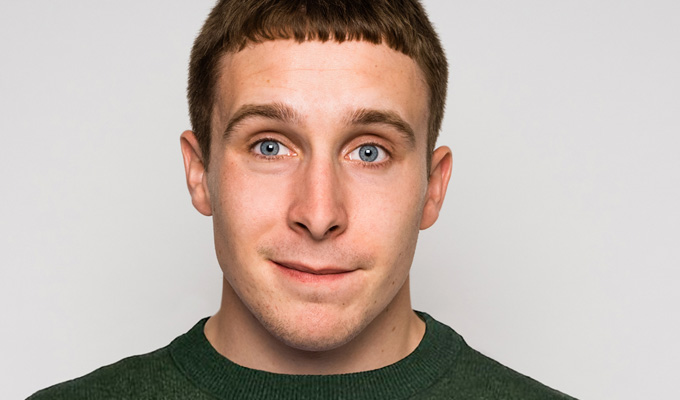 'The cruder his material, the better it is...'
Couldn't be a better way of starting my playlist than with The Big Yin. I remember getting the video tape 25 BC: The Best Of 25 Years Of Billy Connolly when I was definitely too young to be watching it.
From then until now I still haven't seen a comedian as good at chatting to an audience like they're his mates in the pub, at the same time as painting pictures perfectly in his stories. Though the subject may be dark he finds the funny.
One piece of advice I've always taken is from an interview when he said: 'Whenever you're vulnerable, you're funny.'
The master of personification. A working-class black man from Illinois, talking about racism, drug taking... and does impressions of his pet dogs and monkeys, and somehow not a bit of it seems out of place. His stand-up is powerful and silly – surely the perfect combination for great comedy, or a comedy great.
Malcolm In The Middle
I've fallen in love with this show for the second time. I used to watch it as a kid, but I thought I would give it a watch when I saw it was on TV lately. I'm not usually one to laugh out loud at sitcoms, but at least once an episode I have laughed a lot at the character Hal (Bryan Cranston). Although it is odd seeing him in this role after you've seen him as Walter White in Breaking Bad.
Omid was one of the first stand-ups I watched who wasn't Billy Connolly. This clip of him at Live At The Apollo is one of my favourite performances. His silliness, accents and ending his set with disco dancing 'for no reason'.
I can't get enough of Frank Skinner, the cruder his material is, the better it becomes (in my opinion). Many comedians will at some point talk about sex and it will get laughs but sometimes it's mainly for the shock value. With his wit and intelligence, Frank Skinner turns it into gold.
He comes across so natural and yet all his shows I've seen have had brilliantly written material and are perfectly structured. I, personally, love callbacks in a show and Frank has a lot of these, but never shoehorned in to cover up a lack of a joke, more to polish off a routine. He makes it look easy.
Perhaps the least well known of the acts that I've chosen, but Wouter makes me laugh just as much as the others. Ive been lucky enough to do the Edinburgh Fringe with Wouter three times and despite gigging with him loads he still makes me cry with laughter with his bizarre and awkward style of comedy.
Fringe audiences particularly love him as he would go on with a piece of paper and read jokes from it, while discussing how they need improving and joking about how he genuinely needs their laughter.
But there is a lot more to him than that, as he has some fantastic one-liners as well, keeping you on your toes as whether to laugh at, with, or for him. I've had a person say to me 'He's hilarious, but I don't know if he knows why he's funny...' He definitely does, and the fact he made you think that in the first place shows how uniquely well he does it.
• Larry Dean: Out Now is at the Soho Theatre from january 12 to 16. Tickets.
Published: 6 Jan 2016
What do you think?