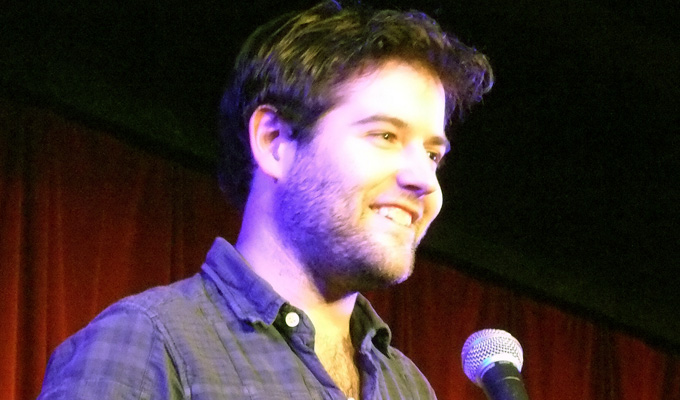 You'll be singing this for days!
Glue Reviews: The best of Glue Reviews by Glue Fan
No one knows who Glue Fan was or why he loved glue so much but he was my favourite thing on YouTube – reviewing glues in a way that only he could.
While he may have deleted all of his videos recently someone was smart enough to put together a 'best of' compilation (the actual reviews themselves start about 1:30 into the video).
I enjoy his sincerity, I think that's what makes them so watchable. Even though they're really really funny - it never feels like he's trying to make a joke or play a character, it's completely natural throughout - no matter how surreal it gets.
Also the actual artworks themselves made with the glue are incredible. The terrifying sculpture at 4:20 is something that David Shrigley would happily show as a work of art. It's a good lesson to comedy actors that being close to tears is always funnier than tears.
Also: Glue Fan's reaction to a comment on UHU Glue:
Kroll Show: Pleep Ploop
The Kroll Show is a great modern sketch show. It's really stupid, it's ambitious and it's laugh-out-loud hilarious. Kroll himself is fantastic and has a great knack for deadpan and a silly face (a silly face!) I was very tempted to put any of the 'Oh Hellooo' sketches in here but no other sketch really made me laugh like this.
Talent show spoofs have been done to death and it feels like the sort of sketch than any credible comedy writer would steer away from but Kroll makes it feel fresh.
He reminds me a lot of Harry Enfield in the way he seems to care for his characters, the way that he talks about them during the skits on the Kroll Show - you can see a lot of thought has gone into the small details which make the sketches - watch our for Kroll's 'whoah' reaction to the song and the naff balloons which make up the back-drop.
You'll be singing this song for days!
I've seen Adam Buxton live a few times and followed all his projects. I think his creativity is fantastic but also his productivity. Many years after the Adam and Joe show he is still creating work which feels very original and has this nice DIY style to it.
I lived in a shared house where I was in the small room and none of the previous house-mates had managed to stay there long - so we joked it was the nutty room (which was even funnier because my housemate at the time was called Joe - OMG!!).
Before I started doing comedy I went to see a BUG show and volunteered to read out a script with Buxton. We made a lovely little double act and if he's reading this I think he should consider this as a long term project - the Adams - that'd be funny.
Joan Cusack and Robert Downey Jr in Suitcase Boy on Saturday Night Live
Joan Cusack had a great way of stealing the scene. She knew how to be funny not by being loud but by getting the subtle laughs – see all her little cameos in 16 Candles as another great example. In this clip Robert Downey Jr is a loud idiot and Joan Cusack does some great face acting.
I like how off Robert Downey's rhythym is - it seems so unlike the rest of the Saturday Night Live stuff you normally see which comes from that improv world. He's barking, probably drugs because of the 80s innit?, but whatever it is it just makes Cusack even funnier.
Tiny Tim live. Do Ya Think I'm Sexy?
Tiny Tim was a performer who really cared. There is no dignity in this performance and its one of the best things ever. A lot of people might not realise but this is actually a cover of a famous well-known pop song which was in a popular well-known film.
I think musicians can be as inspiring to comedians as theatre or other comedy - the people I look at as great performers are John Otway, Beck, Talking Heads and the Flaming Lips. Tiny Tim was the best though, check out Carson's reaction at the end.
John Kearns: Chortle Student Comedian Entry, 2007
I love that Chortle keeps the videos up from past Chortle student competitions. It means that even if your friend has won the Fosters award and is now a successful TV star there are still videos of them doing bad stand-up when they were younger.
I hope you enjoy this video of John more than the audience did back then.
It makes you think, what is it that made John so much funnier all those years after? Was it the experience he gained from gigging over the years? Was it that he grew facial hair and slimmed down?
Some people keep saying that his success was down to the fact that i kept casting him in things. I don't want to be the one to say…
Come see him in the Weirdos Christmas Panto: Weirdos For Christmas Number 1, a play for all those who still believe in the magic of Christmas Number 1, from next Tuesday to Friday at Heroes Grotto in Throgmorton Street, City Of London. All money goes to charity. Tickets.
Published: 2 Dec 2015
What do you think?