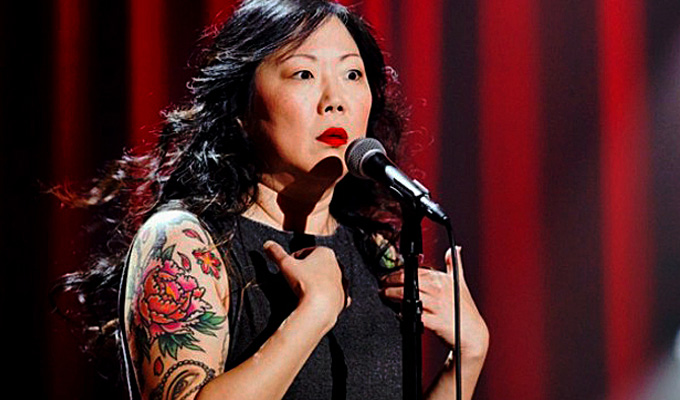 'He's my Beatles - all four'
I laugh at this randomly every day. I think about it and burst into laughter. I can be going about my day and I remember she did this and I am reduced to tears at the market or on the bus. I love Tig. this is my favourite. Her perspective is so different from anyone in comedy. She's a one of a kind.
Maria Bamford
She is a genius. She's my friend and I am a crazy fan. Truly, we are lucky to walk the earth at the same time as her! Her voice is so tiny but her impact is tremendous. I want to live inside her head. It must be magical.
My friends. My mentors. This is how it's done. I was lucky enough to be close to the Pryor family before Richard's death and I cried whenever I saw him. I miss him.
Robin always bumped me at the comedy club I did my very first sets at. I learned how to do comedy by following him. It was a trial by fire every night. I bombed and bombed for years then finally got the hang of it. He was my Henry Higgins. I loved him and I miss him.
My mother in comedy. I will never get over the loss of her. She was filthy, powerful, sensational, a mother, a friend, a cheerleader and a champ. I'll never have another mentor like her and I'm lucky to have had her as long as I did.
I opened for him. He was the best. I still can't believe he is gone. Here's his last set.
They didn't air it because his ideas were too dangerous. My friend Barry Crimmins calls him the Hendrix of comedy. That's exactly right I think. I love Barry Crimmins too. He's my Beatles - all four.
I love Sarah Silverman and think she's a bonafide genius! Her beauty at times overshadows her brilliance. Sometimes people can't comprehend a woman so lovely can be so fucking funny and revolutionary. She's my friend and my role model.
• Margaret Cho will be at the Leicester Square Theatre from December 15 to 20. Details.
Published: 12 Nov 2015
What do you think?