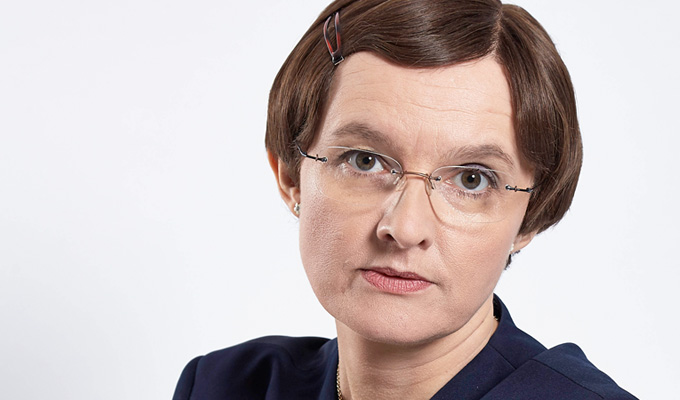 'Her writing is like music'
Robin Williams Live At The Met
When I first started doing stand up I watched Robin Williams Live At The Met over and over. That combination of a fierce intellect with his childlike sense of play is still very exciting to watch years later. Such a gifted man.
Richard Pryor
A master storyteller. His ability to transform trauma into comedic material is true art. Vulnerable, humble, a man who was really saying something. From the political to the personal, I adore him.
Jerry Seinfeld
This man knows how to craft a routine. This is one of my favourite. Meticulous, economical, truthful, hilarious and poetic.
Jen Brister
Over the years I've worked along side many great female comics. There isn't the room to mention them all. However I do want to mention Jen Brister in my playlist because watching Jen makes me feel joyful. She has a restedness that puts an audience at great ease and a confidence that never tips over into arrogance.
Julie Walters in Two Soups
This sketch was based on a real life person Victoria Wood met. The timing of Walters' performance is so perfect, the editing is great. This is timeless comedy. Walters has a spirit of excellence in everything she does.
Lily Tomlin as Edith Ann
I discovered the character comedienne Lily Tomlin's one-woman show Signs of An Intelligent Life In The Universe years ago. Edith Ann is the 'child' she plays. The voice, the physicality, so truthfully played. Love her.
Victoria Wood
I grew up watching Victoria Wood and Marti Caine on TV. They both had a profound affect on me but Wood in particular really knows how to 'rinse' a routine right out. Her writing is like music. Her love of language shines through. She was and is a great inspiration.
• Jo Enright stars in The Job Lot, which returns to ITV2 next Tuesday, October 7. Her personal website is here.
Published: 30 Sep 2015
What do you think?