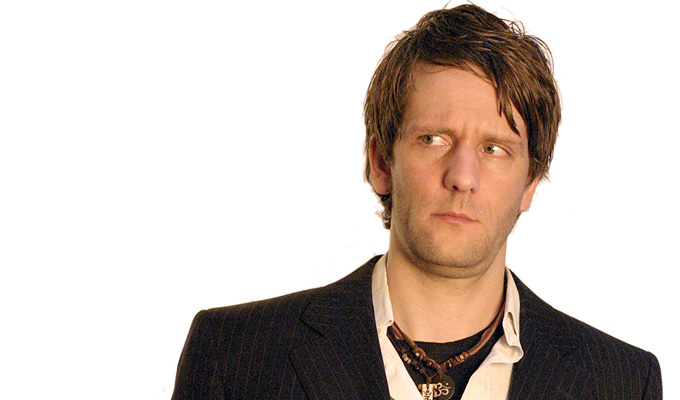 'What YouTube was invented for...'
Demetri Martin on Rove
Whenever I meet someone who says something like, 'I don't really find stand-up comedy funny.' I direct them to this clip. Every joke is beautiful, brilliant and perfect.
Gary Gulman:No Can Defend
In 2011 I was in New York to see Louie CK. around the time that he was recording Live at the Beacon Theater. The night before I went to the Comedy Cellar, made famous by his show, Louie. Most of the comics on that night were unremarkable, but Gary Gulman blew my socks off. I can listen to 'No Can Defend' on repeat.
Cowards
When I was in a double-act, Cowards were the sketch group I held above all others, at a time when the sketch circuit was particularly healthy, with We Are Klang, Penny Spubb's and The Penny Dreadfuls.
Cowards now appear to have been a dream-team of writer/performers who have created so much brilliance, both separately and together. Stefan Golaszewski's 2008 Fringe show Stefan Golaszewski Speaks about a Girl He Once Loved is a personal favourite. Why only three episodes hidden away on BBC Four?
Hugh Laurie
In my book, Hugh Laurie should be considered one of the all-time greats. Everything he has ever done has cracked me up. House was never gonna work for me, cos I still found him hilarious. He romps away with Blackadder the Third and Blackadder Goes Fort' (how different the former would have been had Tim McInnerney been cast as the Prince Regent as originally intended). And of course in A Bit of Fry & Laurie. Especially series 4.
Adam Buxton: You Say We Pay
This clip is what YouTube was invented for. It has been watched over a million times. I may be responsible for about half of those.
Amy Schumer
Everything Amy Schumer does is amazing. She's my current Hugh Laurie. Her Last Fuckable Day and Football Town Nights are simply brilliant sketches, but I just love her speech at the Glamour Awards. She can do no wrong.
Published: 26 Aug 2015
What do you think?